Black and White Images from Berlin and Scandinavia,
Summer of 1988.
In the summer of 1988 I flew to Hamburg and then took a train to Berlin with my San Francisco friend Steve Tinney. After about a week in Berlin I went solo up to Danmark to visit my friend Geert and visit the other Scandivanian countries.
The photographs in this collection were printed in an old fashion darkroom at San Francisco State's Journalism Department in 1988 and recently scanned onto my computer.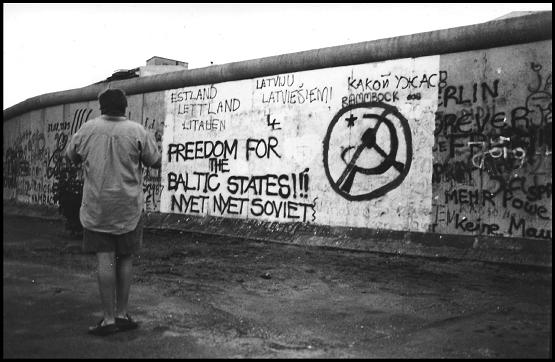 A view of the Berlin Wall from the West Germany side. When I took this photograph I had no idea that in a year the wall would be down and Germany would be one country - people were only fantasizing about this the year I was there.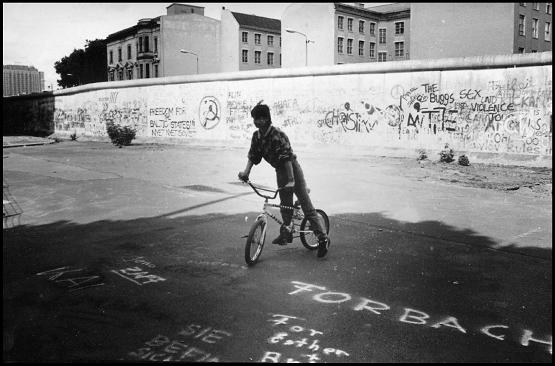 Another view of the Berlin Wall.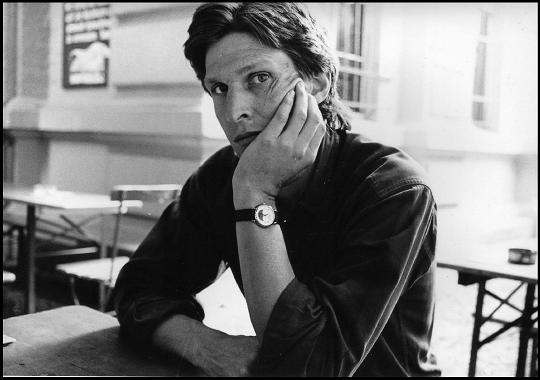 My friend Steve Tinney in Berlin. Steve and I met at the Veterans Cab Company in San Francisco in 1983.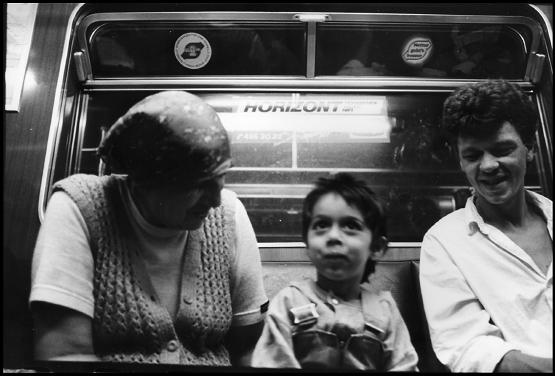 A family on the subway in West Berlin.


Kids playing in a plaza in West Berlin. Is this the game called leap frog?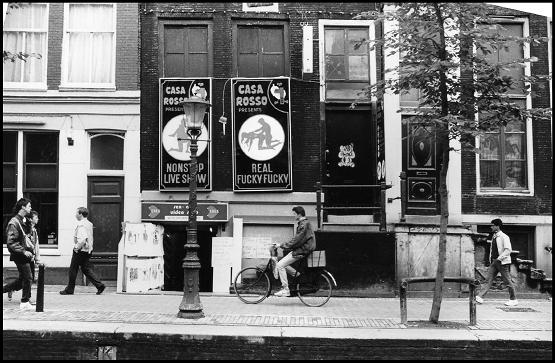 A street in Amsterdam.
Notice what it says on the sign on the window of the nighclub.


My friend Geert (left) and his parents at their home in Lyngby, Danmark. Geert and I have been friends since 1980. We met at a hostel in Naples, Italy.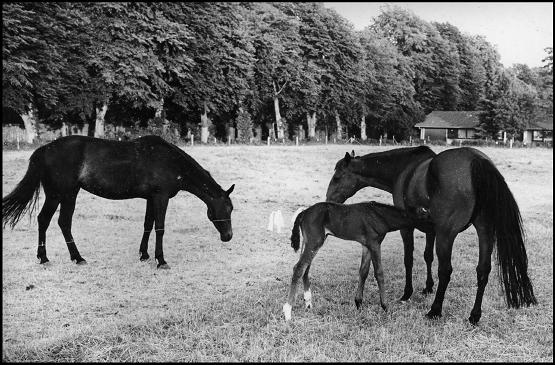 A field of horses in Lyngby, Danmark.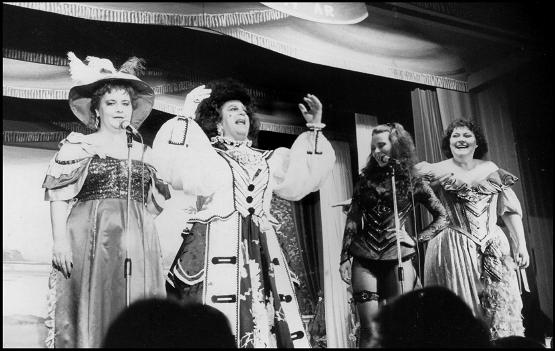 A cabaret in Danmark.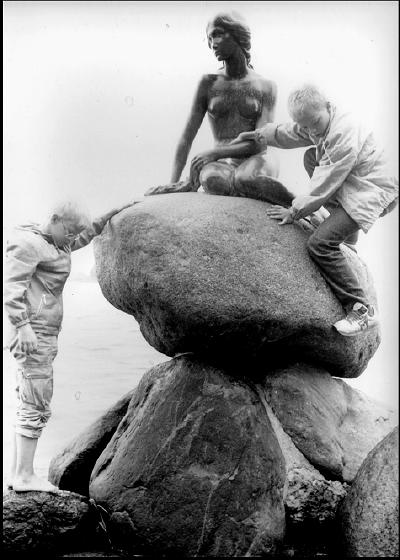 Boys playing on the statue "Little Mermaid" in Copenhagen, Danmark.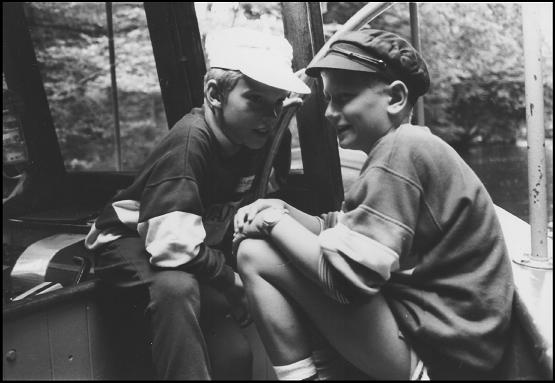 Two boys having a conversation on a ferry in Danmark.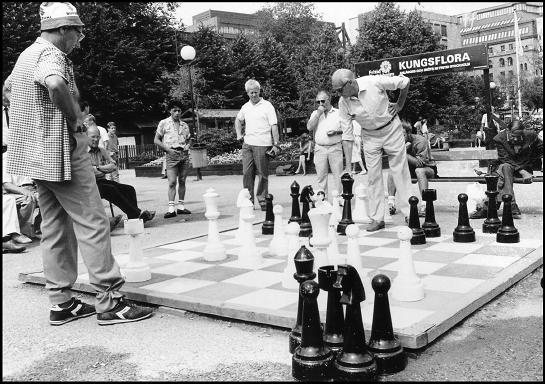 They like to play BIG games of chess in Stockholm, Sweden.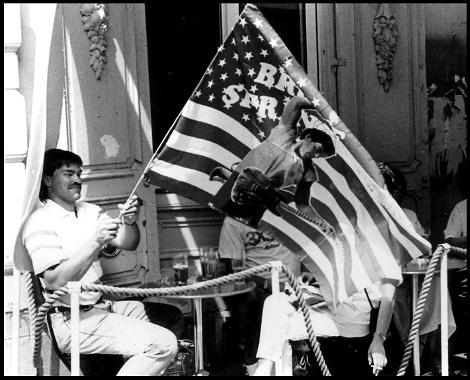 I know it's only a guy holding a Bruce Springteen flag, but it's Sweden!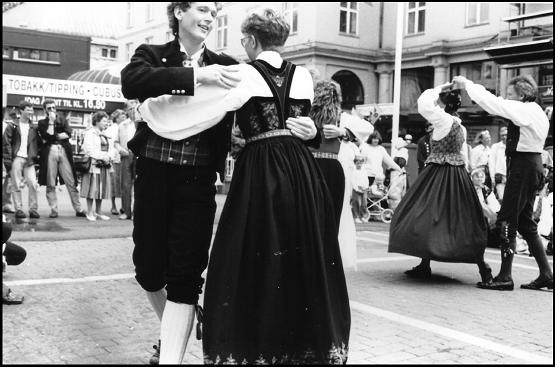 They were having a folk dancing festival when I was in Oslo, Norway.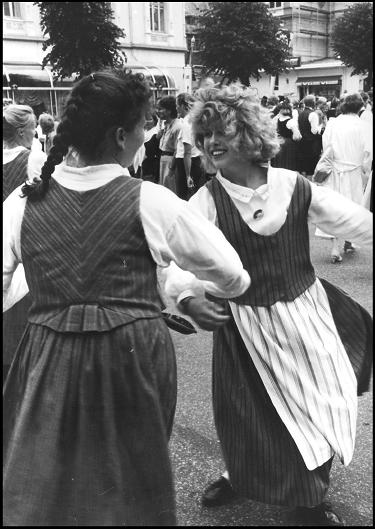 Another photo from the folk dancing festival.


There were an amazing amount of kids in Norway.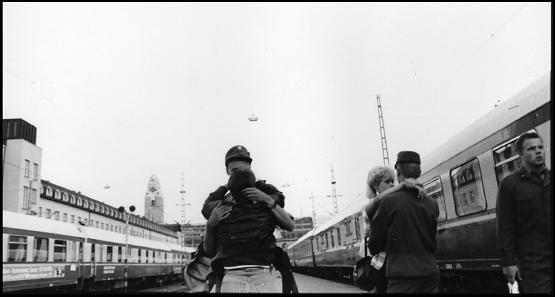 Two soldiers kissing their girlfriends goodbye at the train station in Helsinki, Findland.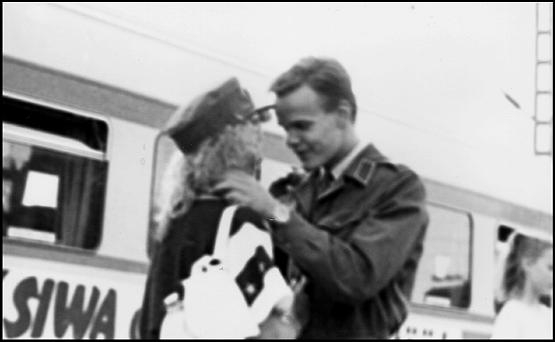 A soldier saying goodbye to his girlfriend. I believe he was on his way to St. Petersburg.


I met these people on the night train from Amsterdam to Florence, Italy. We drank wine and ate cheese and crackers all night. The women are from Finland, the blonde guy is from Sweden and the other guy is from the U.S.



BONUS PHOTOS

That summer I also went to Florence and Verona, Italy. I believe those photos are color slides that are in my collection somewhere. Anyway, here are a couple of photos of me from that summer.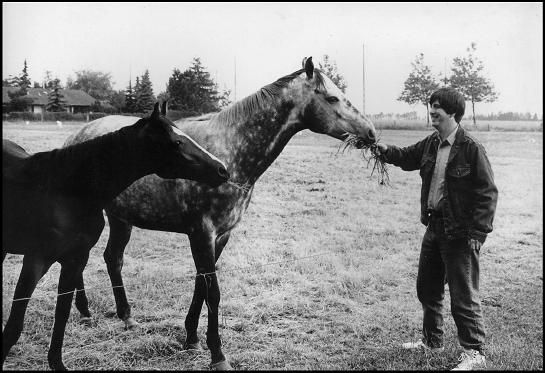 It's me feeding one of the horses in Lyngby, Danmark.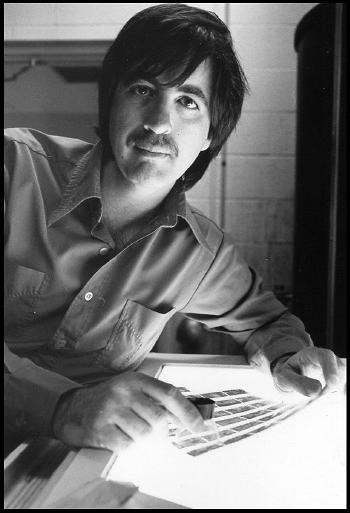 Here I am back in San Francisco working on these photos in the San Francisco State darkroom.





WELL THAT'S ALL FOLKS! HOPE YOU ENJOYED THE PHOTOS.
FEEL FREE TO E-MAIL ME AT Philflash@aol.com IF YOU HAVE ANY COMMENTS. THANKS!