SAN FRANCISCO'S
BROADWAY AND COLUMBUS,
IN THE EARLY 1980s.
Documentary photography was a major part of my first photojournalism class at City College in San Fracisco. I saw great photo opportunities when I cruised the Broadway section of San Francisco's North Beach everynight in my taxi. Columbus Avenue had all the great Italian Restaurants, but around the corner on Broadway was all the night life. By the early 1980s the punk scene had emerged and the Mabuhay Gardens on Broadway was the hot spot at the time for the punks. Strip clubs which became popular in the 1960s were still flourishing. There were jazz clubs and Finocchio's - a showclub of female impersonators which opened in the 1940s was still attracting crowds. I decided that I would document nightlife on North Beach's Broadway as one of my first photo projects.



The corner of Broadway and Columbus was where the neighborhood changes.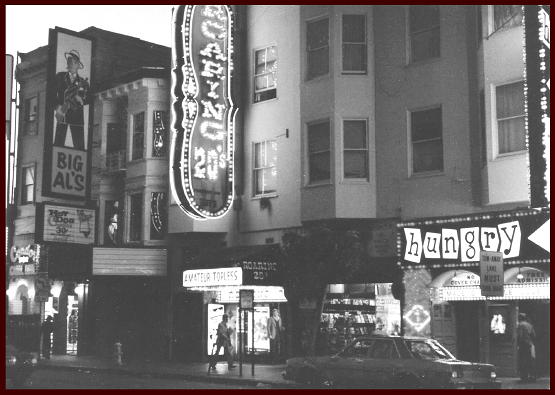 Photographed west of the above photograph, this is what Broadway looked like in the early 1980s.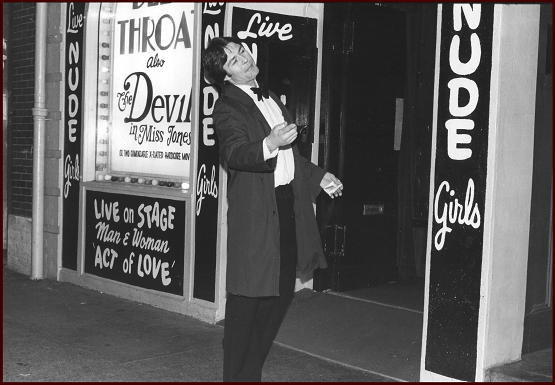 A barker attempts to lure a customer into a strip club.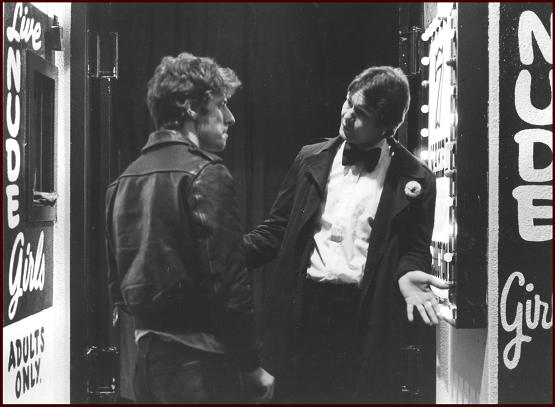 The barker speaks to a potential customer.


Success!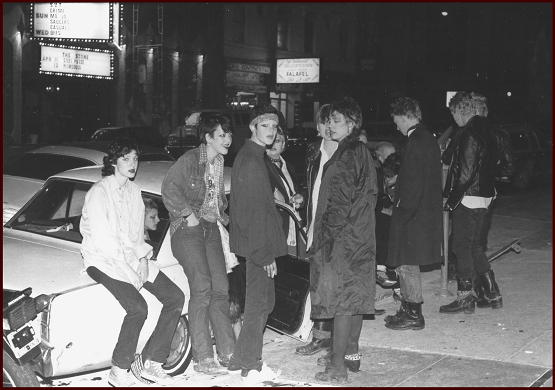 Punk rockers hang out in front of Mabuhay Gardens.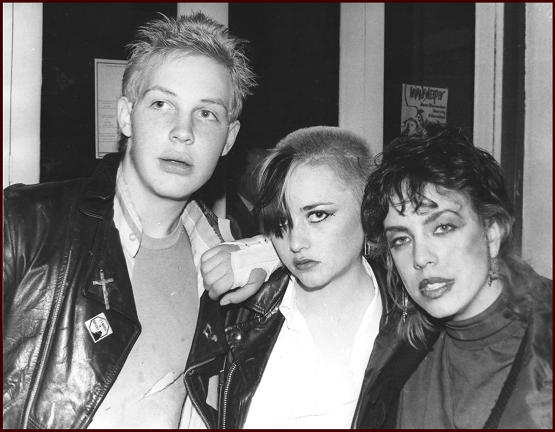 Three young punk rockers.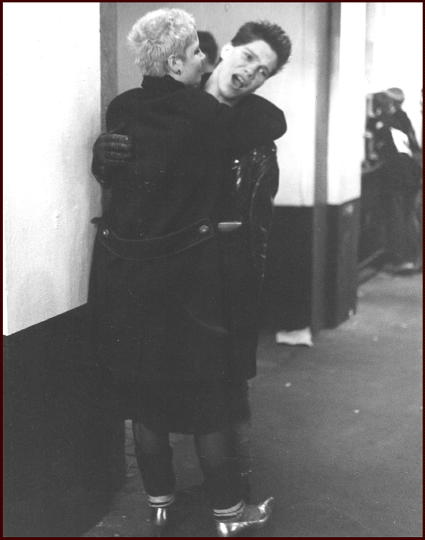 A young woman embraces a young man.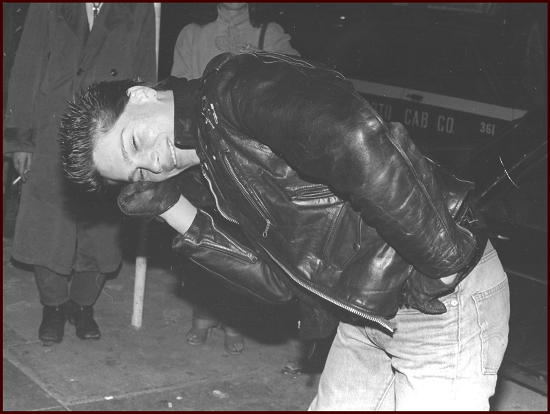 A young man appears to be high on something.



A young woman smokes outside the club.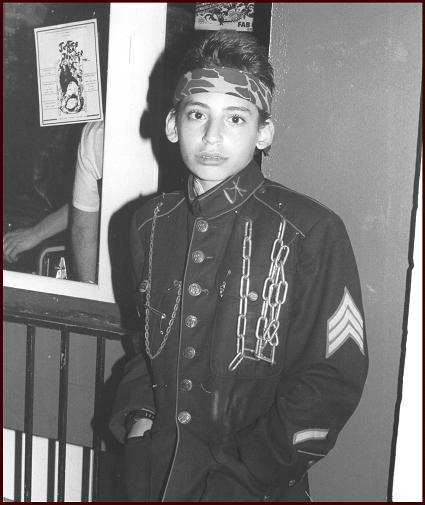 A young man chills in front of the club.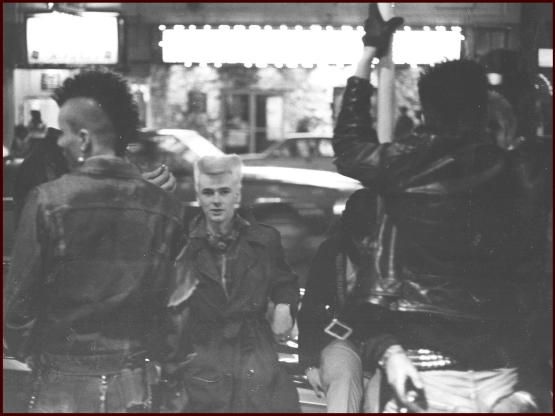 Over the years Broadway's visitors have changed from sailors and punk rockers to yuppies and tourists.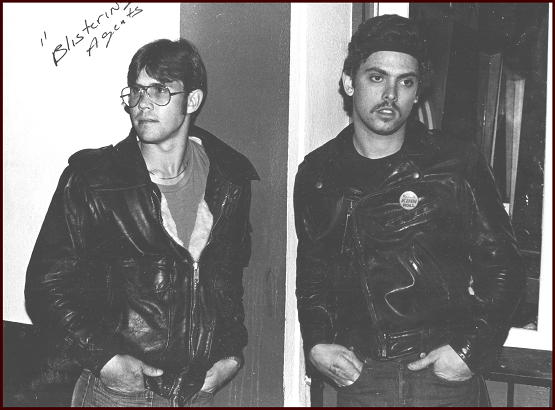 Just hanging out.


A jazz band performs in one of the bars on Broadway.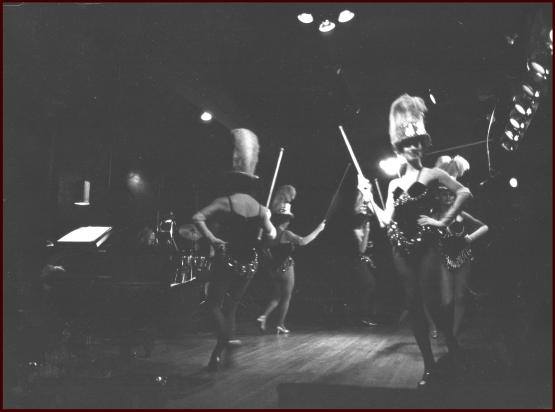 Female impersonators perform at Finocchio's.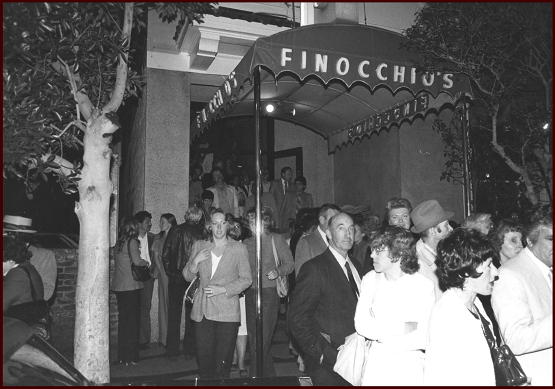 Patrons leave Finocchio's after the show.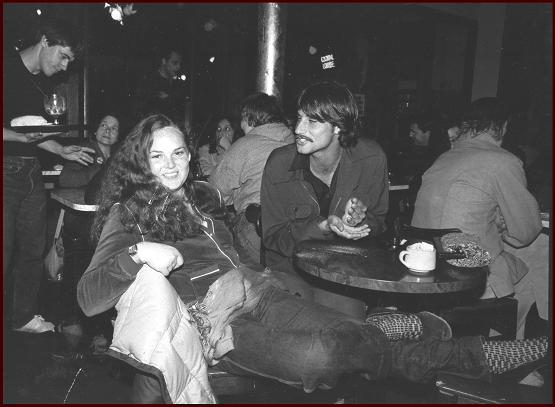 A couple waits for the waiter at Enrico's Restaurant.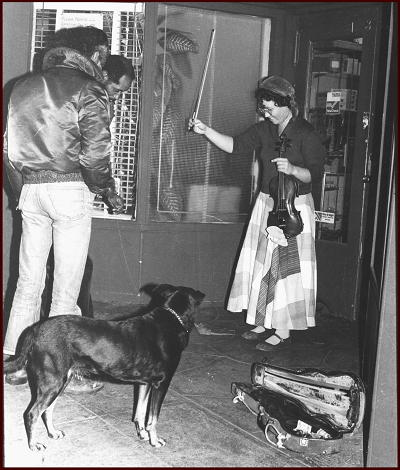 A woman plays the violin on the street.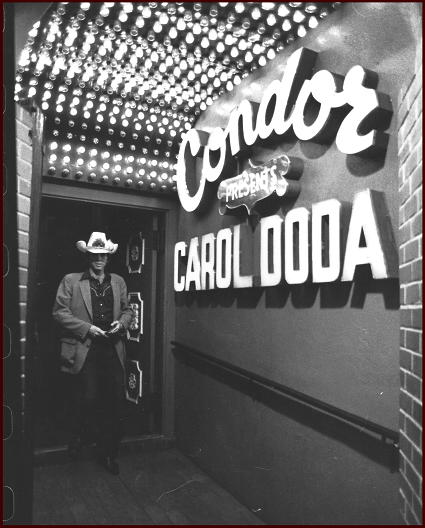 A man walks out of the Condor Club. Carol Doda was a popular entertainer in North Beach for many years. Doda was one of the first women to enhance her breasts with silicone.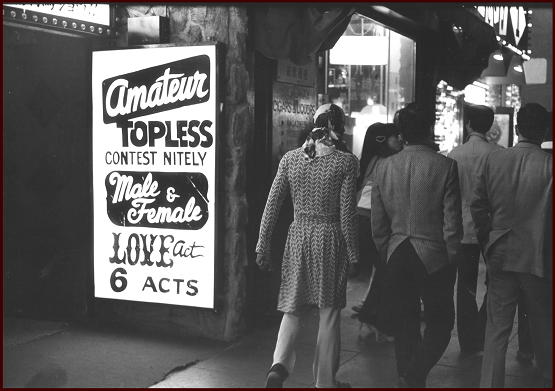 A group of men walk pass the strip clubs.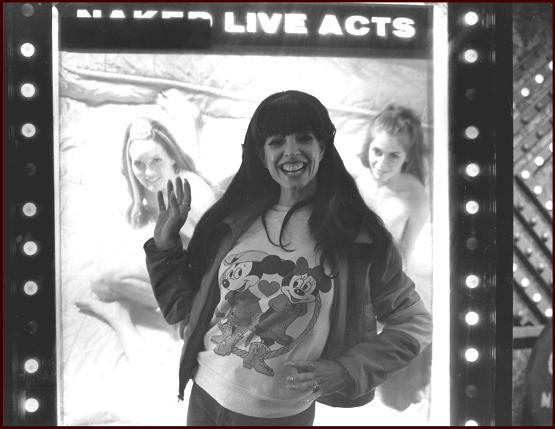 A woman barker waves to the camera.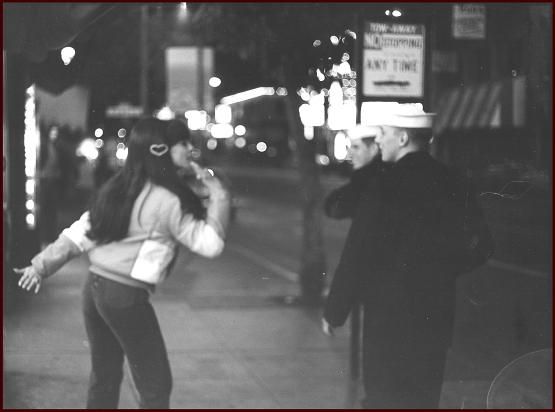 The barker whistles at the sailors as they walk by.

TWO BONUS PHOTOS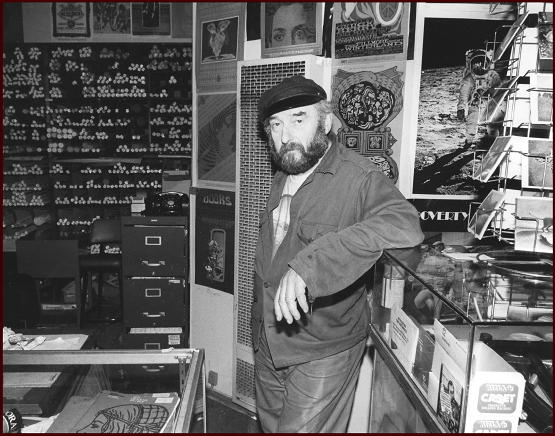 Portrait of Ben Friedman in his Postermat shop on Columbus Avenue. Friedman was a poster collector who bought Bill Graham's left over advertising posters for the Fillmore rock concerts and made a business from reselling them in his shop and through the mail.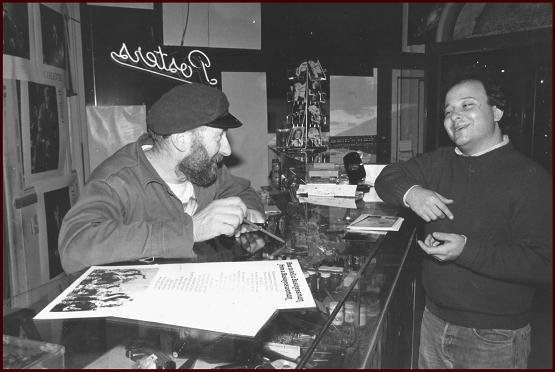 Friedman speaks to a customer. Friedman's Postermat shop was on Grant Street and moved to Columbus Avenue in the late 1970s. The shop closed a few years ago.