FROM DOLLYWOOD TO GOLDEN GATE PARK.
Dolly Parton at the Hardly Stickly Bluegrass Festival,
October 2, 2005.


I went to the fifth annual Hardly Strictly Bluegrass festival on Sunday, October 2, in Golden Gate Park to relax and enjoy the music. I was not planning on taking too many photos. But, I started taking photographs and couldn't stop. I continued shooting throughout the day.

The festival is one of the biggest bluegrass festivals in the United States and it's free. A rich guy from San Francisco loves the music and throws the event every year now. It's a two day affair with five different stages in three different meadows in the park. In addition to Dolly Parton, Emmylou Harris, Rosanne Cash, Joan Baez, Doc Watson, Gilllian Welch, Ricky Skaggs, Ralph Stanley, the Peasall Sisters and Earl Scruggs were among the performers.


Dolly Parton greets the crowd as she arrives on stage.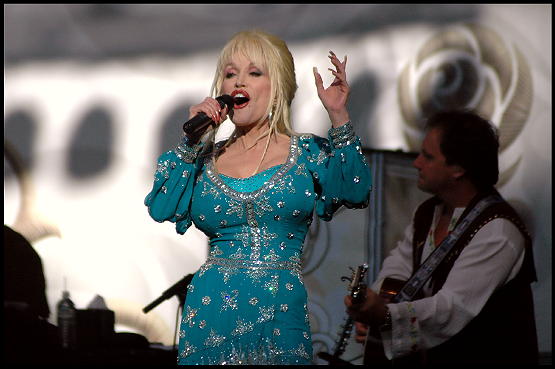 Dolly Parton opens the show with "Jolene" one of her popular hits.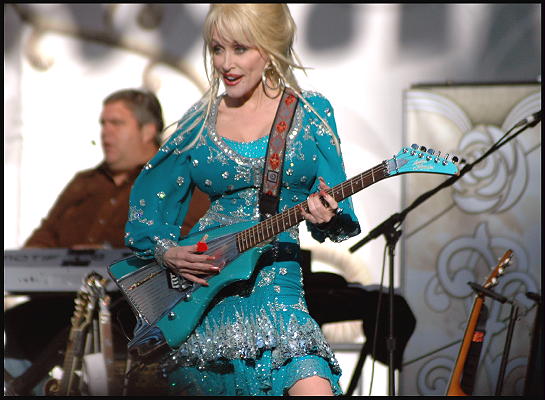 Parton performs a folk classic "Where Have All the Floweres Gone."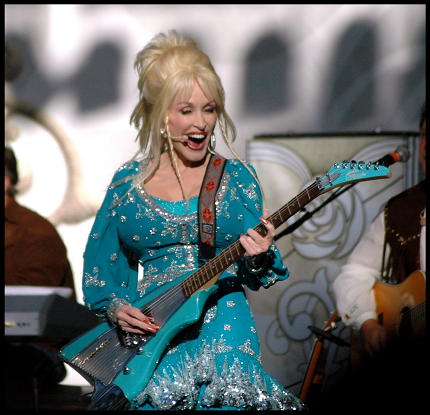 Parton sings "Here You Come Again" next.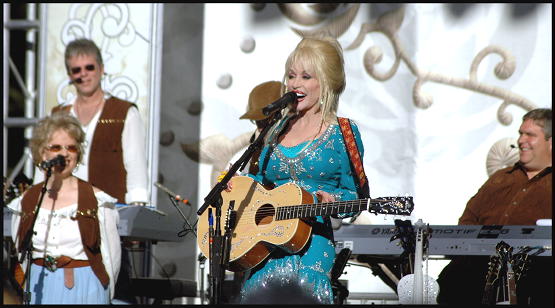 Parton performs with a full band and performs a version of Tommy James and the Shondell's "Crimson and Clover" which she recorded for her new album.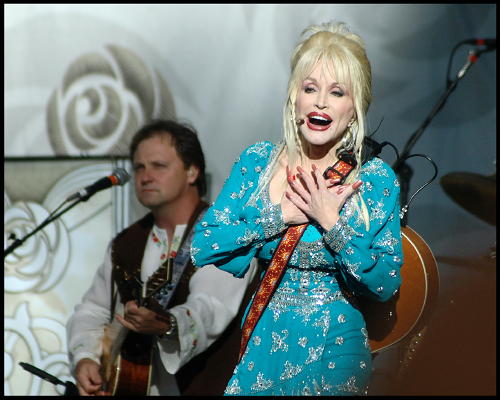 Parton speaks to the crowd between songs and tells stories about growing up in Tennesse.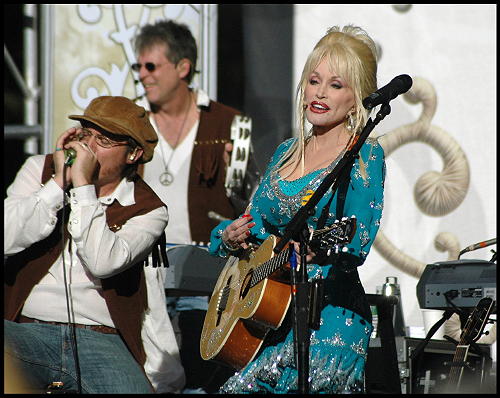 Parton dedicates a song to Janis Joplin and performs Kris Krisofferson's "Me and Bobby McGee."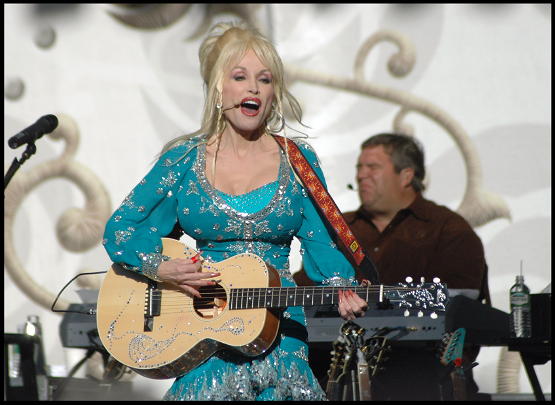 Thousands of people jammed Golden Gate Park's Lindley Meadow to see Parton perform.


Parton performs at the Hardly Strictly Bluegrass Festival for the first time.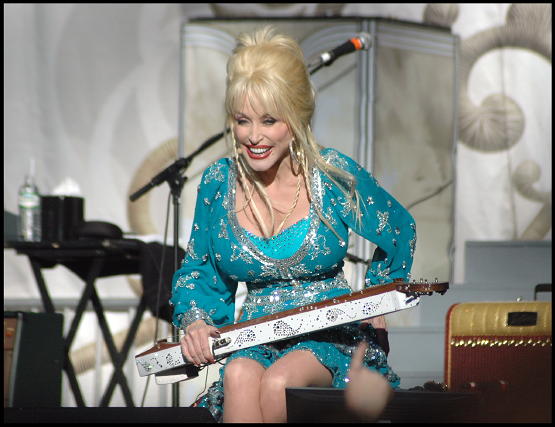 Parton has a laugh with the audience after performing "My Tennesse Mountain Home."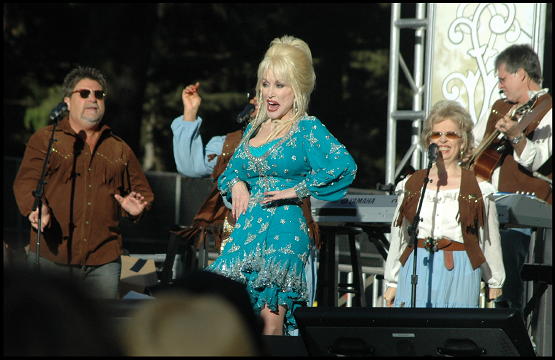 Parton has fun dancing on stage.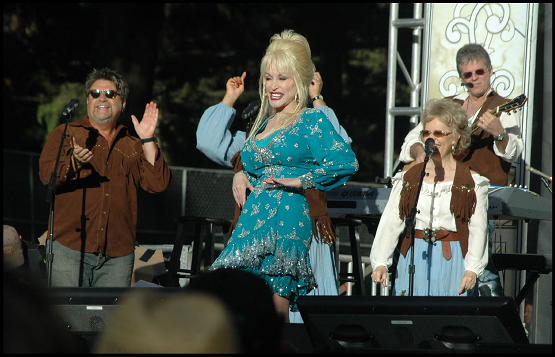 Parton gets the crowd dancing and clapping along to "These Old Bones."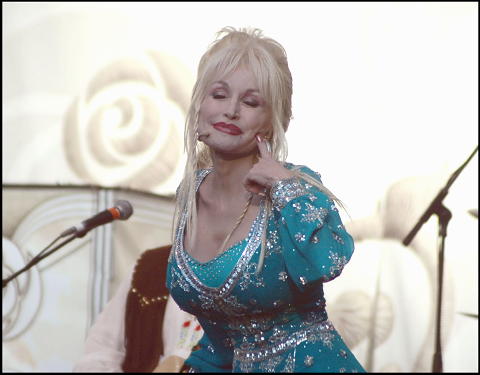 Parton has fun with the audience and tells stories throughout her performance.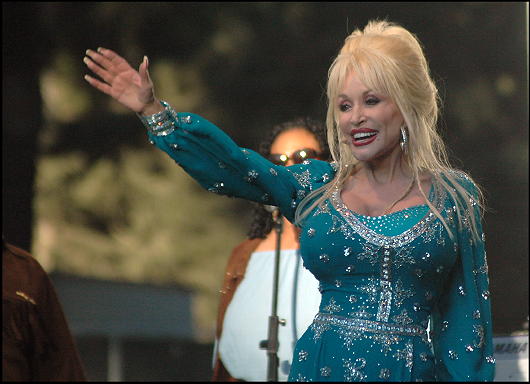 Parton thanks the audience for their applause after a song.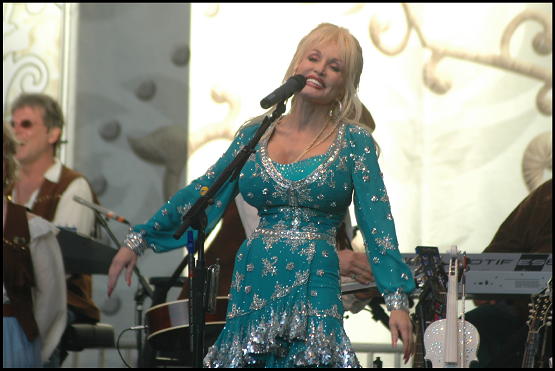 "Coat of Many Colors" was another popular song that Parton performed.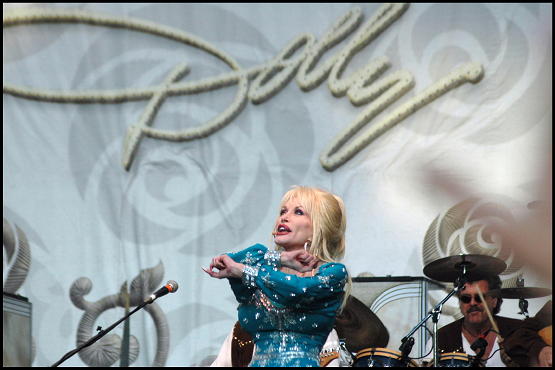 After finishing the show, Parton returns to the stage for an encore. She sings John Lennon's "Imagine." The crowd goes wild.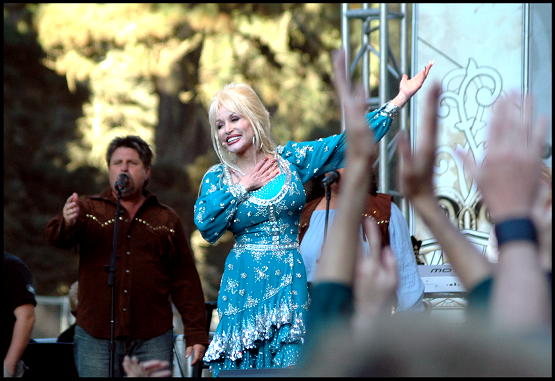 The crowd cheers and Dolly takes a final bow before leaving the stage.

BONUS PHOTO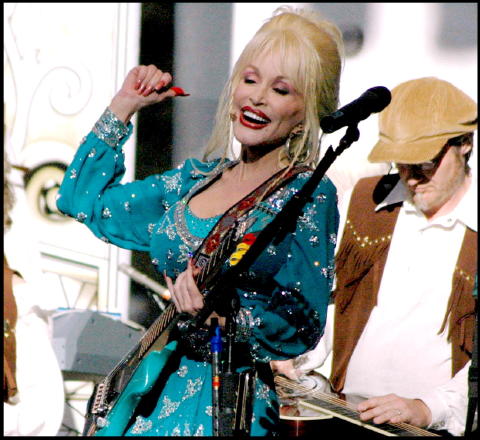 The background is a little bright, but I love the expression on Dolly's face in this photo.