EARTH DAY
CELEBRATION
IN GOLDEN GATE PARK,
with Stephen Marley,
Bob Weir and Ratdog with guest Sammy Hagar,
April 22, 2007.


The Green Apple Music and Arts Festival held an Earth Day Celebration in Golden Gate Park on April 22. Musical acts included Martin Sexton, The Greyboy Allstars, Stephen Marley featuring Jr. Gong and Bob Weir and Ratdog. The concert was free and part of a three city show. Chicago and New York were the other two cities where concerts were held. The following are some of the photos I shot when I arrived in the afternoon.


Stephen Marley formerly was a member of Ziggy Marley and the Melody Makers and wrote many songs for the band.


Marley and his band recently released their first solo album.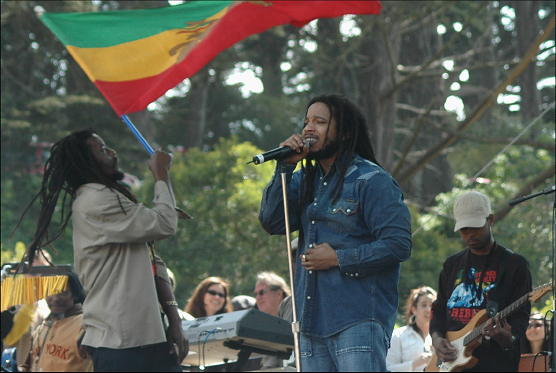 Marley with other memebers of the band.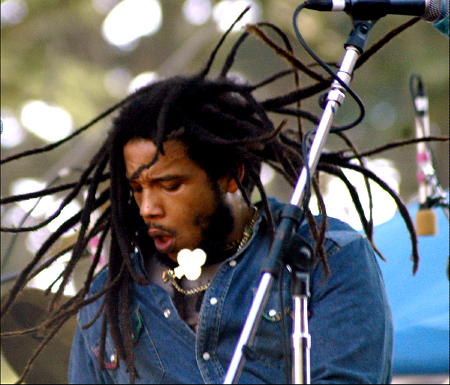 Marley jams at Speedway Meadow for Earth Day.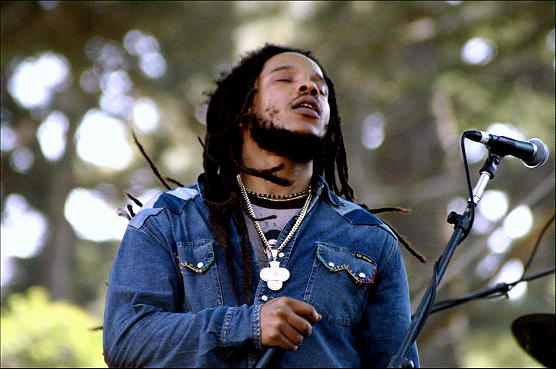 Stephen Marley is one of the sons of reggae legend Bob Marley.



A band member waves a flag while Marley sings.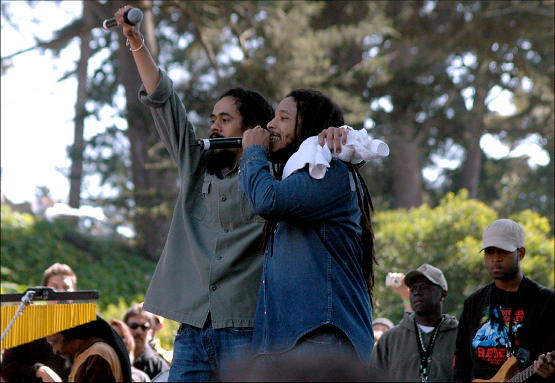 After finishing an excellant set Marley and Jr. Gong wave "goodnight" to the crowd."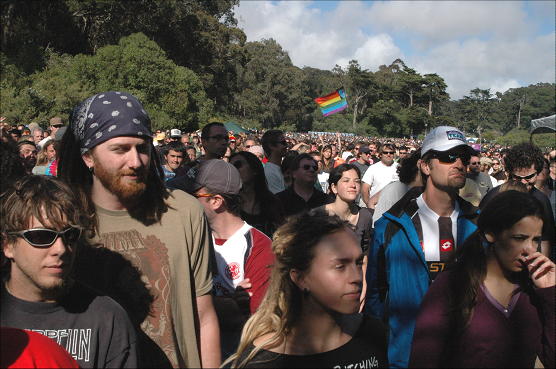 A shot of the crowd as they wait for Bob Weir's band to set up.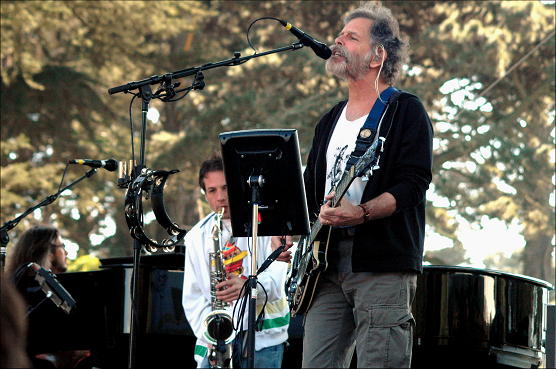 Bob Weir and Ratdog open the show with the Grateful Dead classic "Jack Straw."


This concert was Weir's first time performing in Golden Gate Park since the Bill Graham tribute concert with the Grateful Dead in 1991.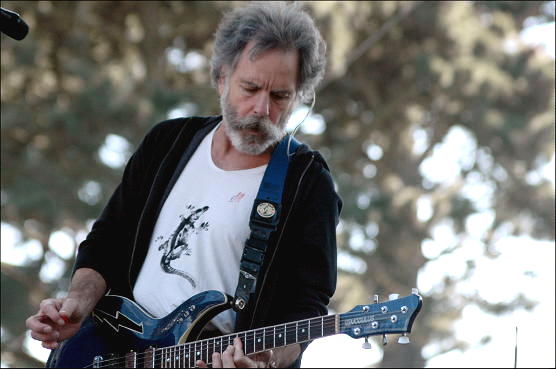 Weir jammed on the song "Cassidy."



The band Ratdog are celebrating their 12th anniversary.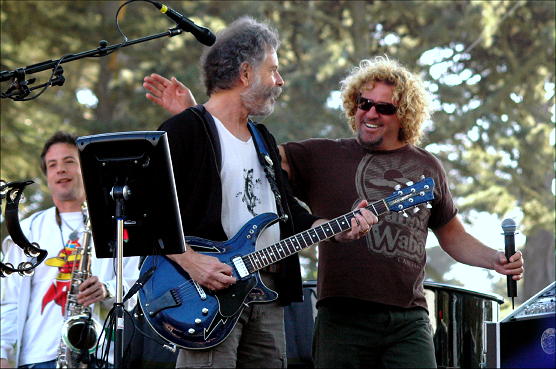 Weir brings out guest and Marin County neighbor Sammy Hagar.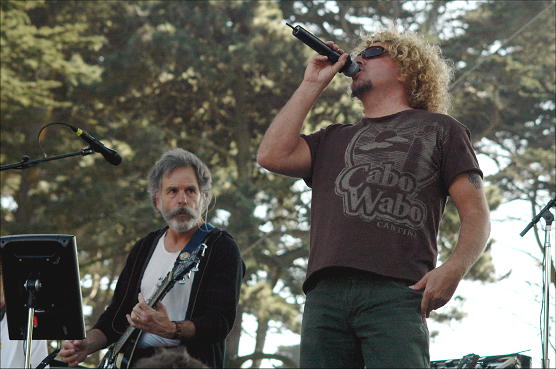 Weir jams as Hagar sings the Grateful Dead song "Loose Lucy."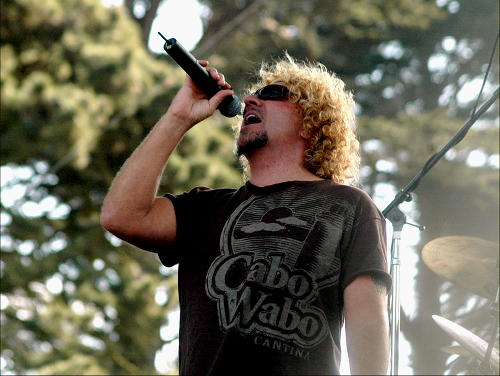 Sammy Hagar is a long-time Bay Area resident.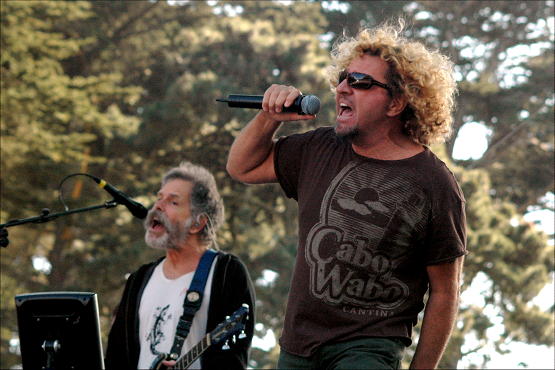 Weir and Hagar return to vocals after an extensive instrumental jam.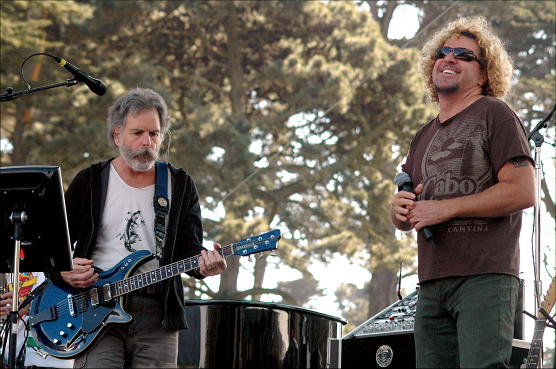 Sammy Hagar smiles as the audience cheers.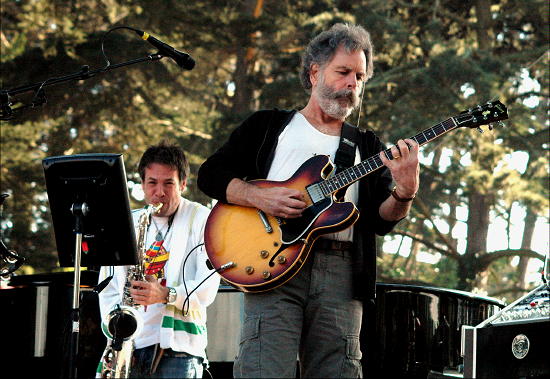 Bob Weir and Ratdog jam on the Beatles classic "Dear Prudence." Jerry Garcia also performed this song with his solo band.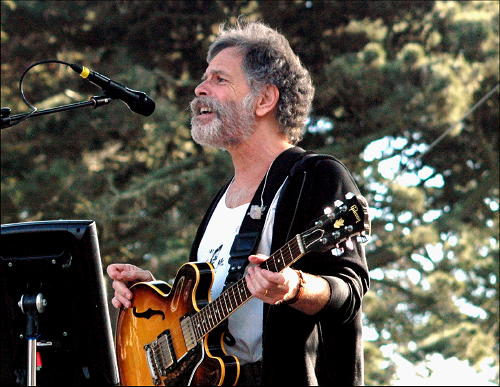 After "Chinacat Sunflower" Weir finished the show with two encores, "Samson and Deliah" and "Attics of My Life."


The crowd cheers and Ratdog takes a final bow before leaving the stage.

WELL THAT'S ALL FOLKS! I WOULD LOVE TO HEAR ANY FEEDBACK. FEEL FREE TO SEND COMMENTS TO:
Philflash@AOL.com
THANKS!