A Tribute to Singer Lou Rawls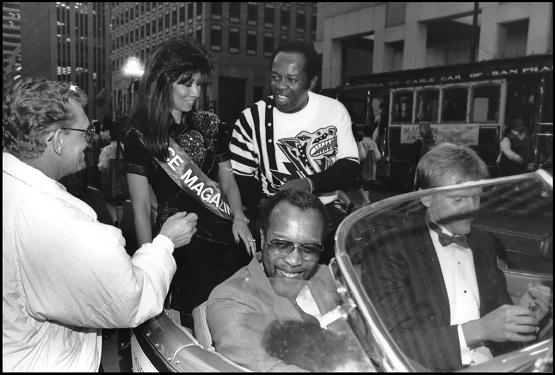 Singer Lou Rawls died from lung cancer on Friday, January 6, 2006. Rawls had many hit singles in the 1960s and 1970s. He was best known for his mentholated baritone end of his vocal range especially as heard on his biggest hit. hit "You'll Never Find (Another Love Like Mine)." In 1980 he started a yearly TV telethon, the Lou Rawls Parade of Stars and raised millions of dollars for the United Negro College Fund.

In 1981 I photographed Rawls during the Double Dragon Chinese New Year Parade in San Francisco. He was riding in convertible car waving to fans. In the photo above a fan asks for an autograph and Rawls glady complies. I suppose that was the type of nice guy he was.