PRINCE AND THE REVOLUTION,
Cow Palace,
San Francisco,
March 4, 1985.
&nbsp In the early 1980s Prince was big - real big. With the Purple Rain film in release and a top selling album, Prince was probably at the height of his career. I shot these photos for the San Francisco State University newspaper The Phoenix. The first one ran on page one.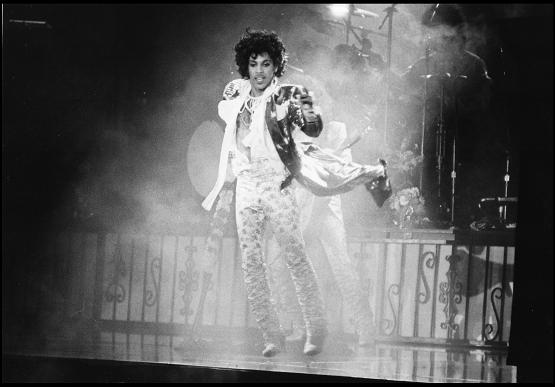 Prince played most of the Purple Rain album during the concert; including Let's Go Crazy, When Doves Cry, I Would Die 4 U and Purple Rain.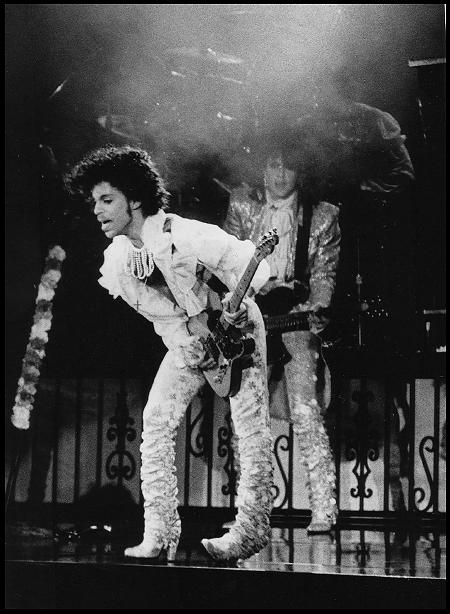 Established in 1941, the Cow Palace is the home of the Grand National Rodeo and many other events throughout the year.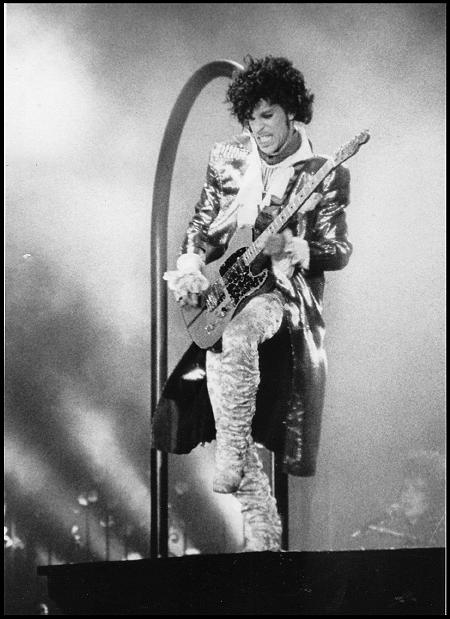 Prince had the crowd on it's feet, jammed on his big hits and gave a powerhouse of a performance that night.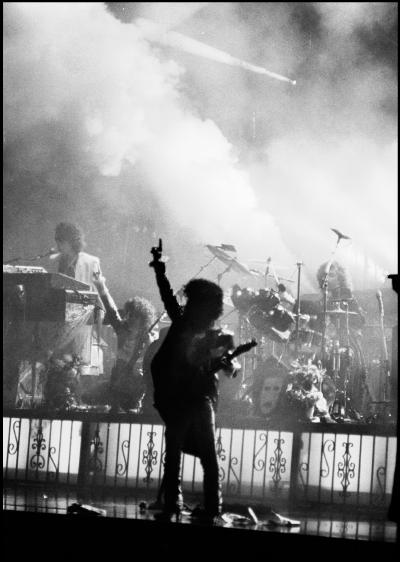 Here's one last photo - a silhouette of Prince with the band behind him.