THE STREETS OF
TIMES SQUARE,
NEW YORK,
August 7, 2005.


I have been going to Times Square since I was a child. One of my first memories is going to the movies with my grandmother to see Jerry Lewis in "Cinderfella" at the Victoria Theater in the early 1960s. But on my most recent visit this past summer I saw this New York area differently.

Visually it's an amazing place. From about Broadway and 49th Street to 42nd Street there is constant energy on the streets. People speeding down sidewalks, neon lights flashing, tourists taking photographs, street vendors selling their goods, taxis speeding by. Non stop action.

I wanted to capture the excitement of the area with my camera. I was amazed how I was able to shoot photos directly at people and they would not even look at me and notice what I was doing. This is very evident in the first photo in this group.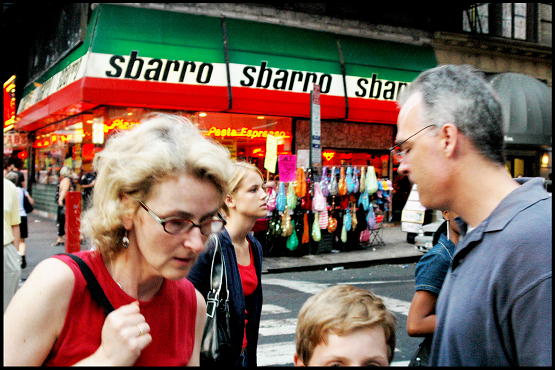 Times Square photo number 1.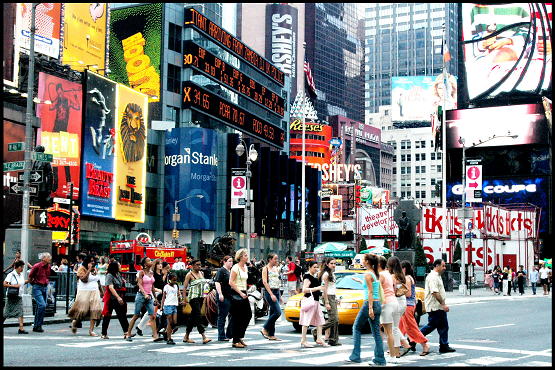 At times there could be about 50 people crossing a street at the same time.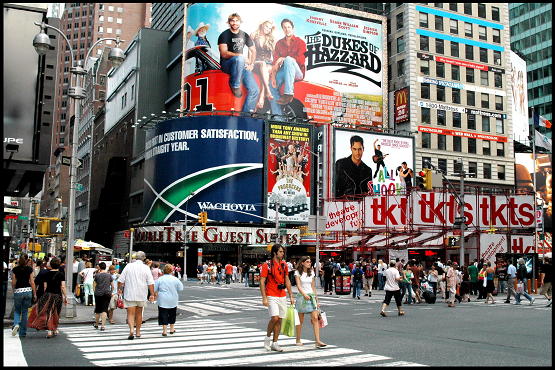 The ticket outlet on the right is a popular spot to get half price tickets for the day's Broadway shows. People start lining up in the early afternoon.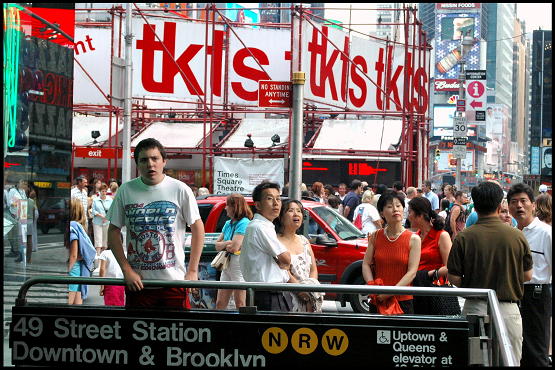 Many different subway lines stop in the Times Square area.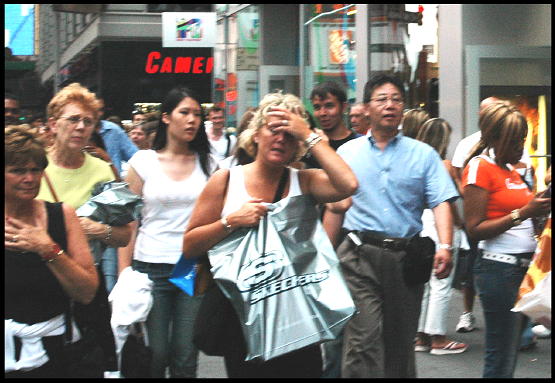 This lady looks like she's having a rough day.


I took this photo of these Japanese tourists faster than their friend did. When I passed them I looked back, I think she was still trying to get the shot.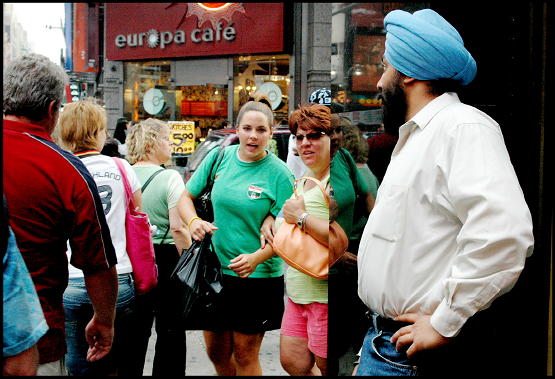 I liked the composition of this shot. You never know what's around the corner in New York.


These ladies look as if they were unable to get the Broadway show tickets they wanted.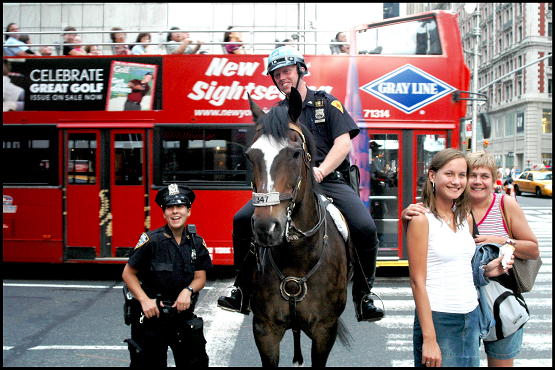 The horse is the only one looking at the camera.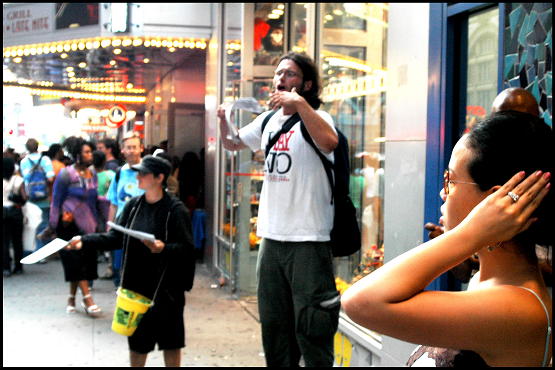 I believe the guy was yelling about world peace while the woman to the right was covering her ears.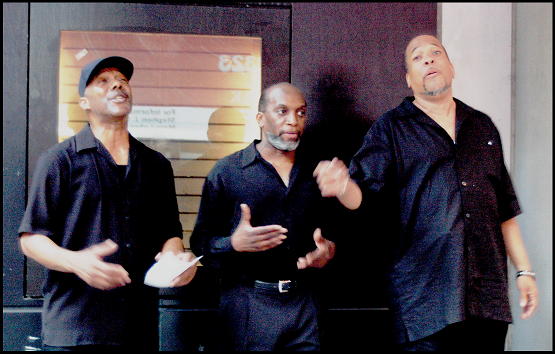 These guys were singing doo-wop on 42nd Street.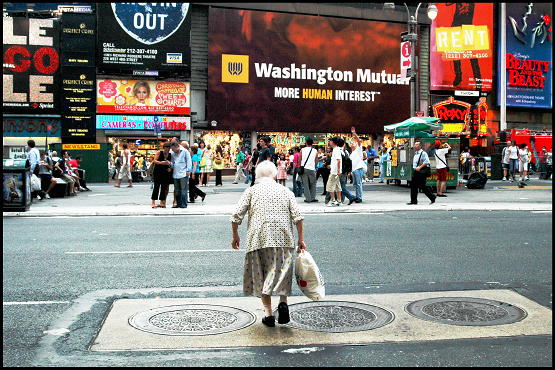 I couldn't believe this old lady was jay walking across Broadway.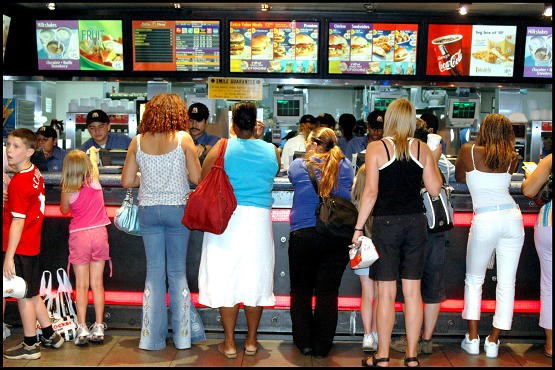 Visually I thought the backs of these women waiting for their McDonalds orders was interesting. They are lined up so evenly.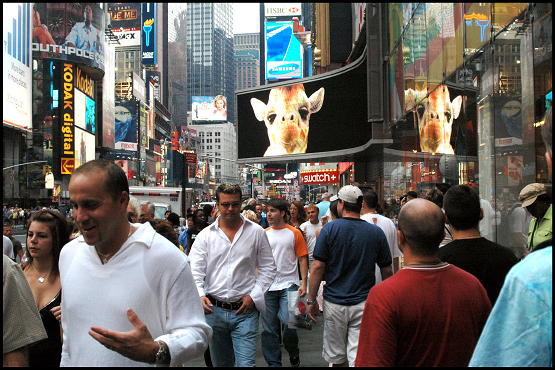 The giraffe on the Toys R Us sign looks as if he is looking at the pedestrians walking by.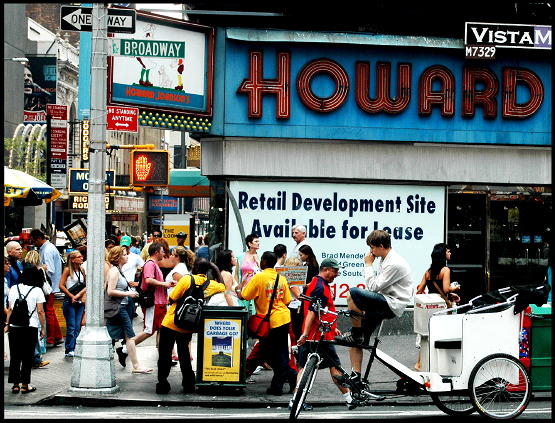 A boy on a pedi-cab waits for a customer in front of the old closed-down Howard Johnsons restaurant on Broadway.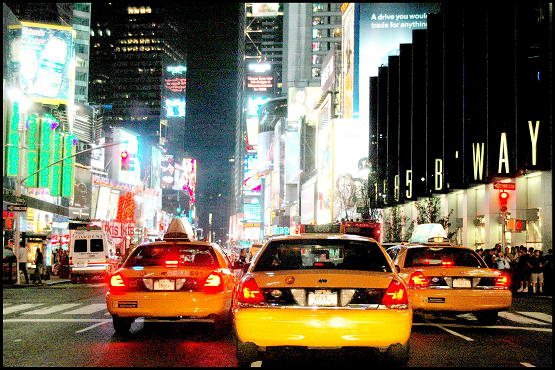 Broadway is a contant parade of yellow cabs.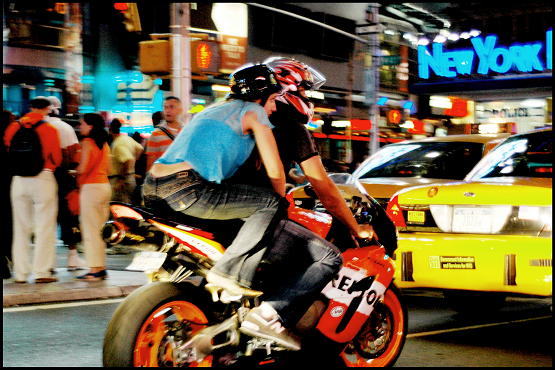 Night time brings out neon lights and bright colors around Times Square.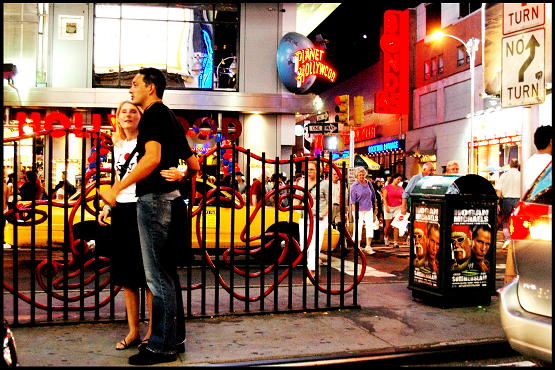 A couple takes an evening stroll along Broadway.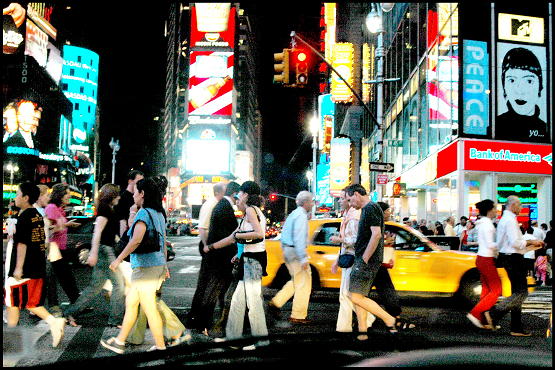 Day and night people are constantly crossing the streets.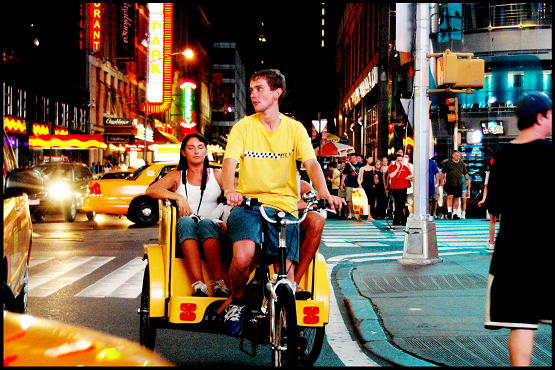 I love the colors at night.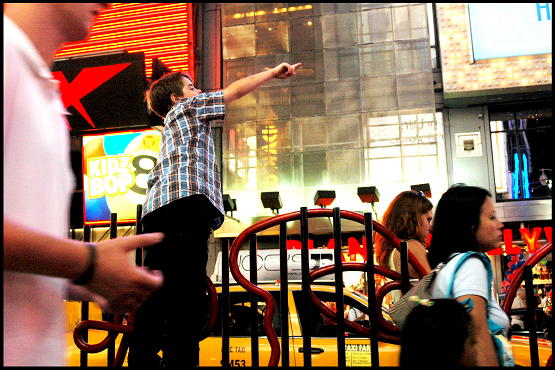 A boy points to something as people stroll by.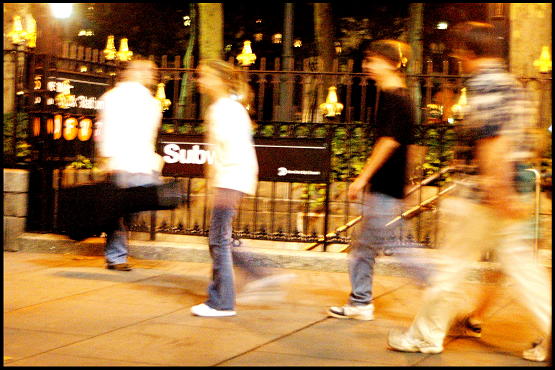 People walk up 42nd Street toward 7th Avenue. I love the movement in this photo.