A BLACK AND WHITE LOOK AT
THE CARNIVAL CRUISE,
AUGUST 3 - 11, 2004.
I believe it was my cousin Josephine who first came up with the idea of the family taking a cruise together. The Carnival Cruise was in the planning stages for over a year. When the time came to sail, we had 18 family members for the eight day cruise to Puerto Rico, St. Thomas and Tortolla. We finally sailed from New York on August 3, 2004. Because of Hurricane Charley our departure was delayed for awhile. But overall we had a great trip - quality time bonding with family members. Also, of course, good food, lots of fun and some great times at the different stops.

The following photographs were edited from over 200 photos that I took during the eight days. If anyone is interested in seeing color photographs from this collection, go to "links' and click on to the Gangi2000 Website.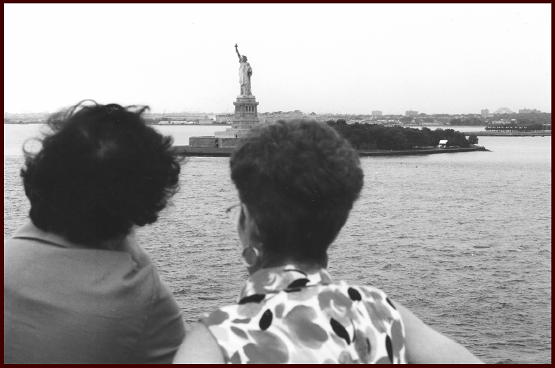 My cousins Joanne (left) and Josephine check out the Statue of Liberty while leaving the New York harbor.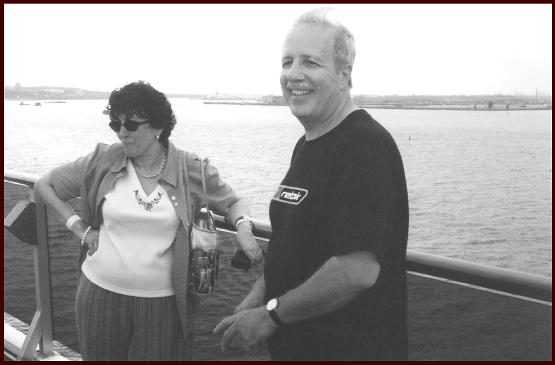 My cousin Joanne (left) and Joe await the departure from New York.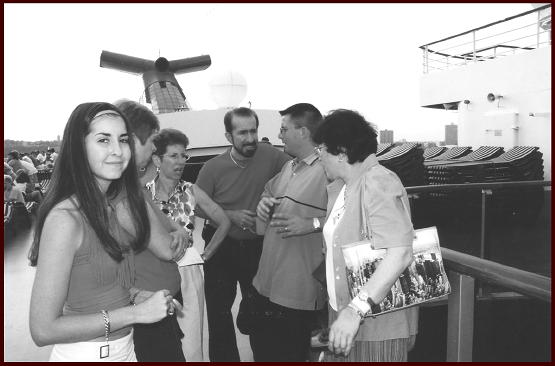 My cousin Ashley (left) smiles at the camera as other family members talk in the background.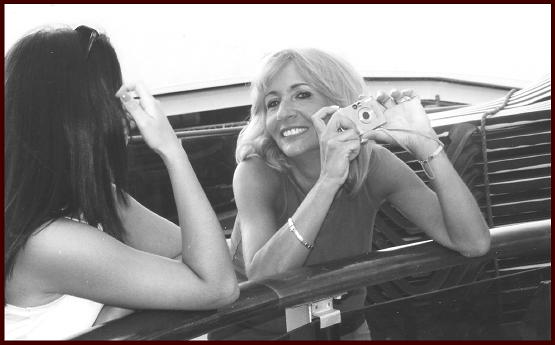 My cousin Susan (right) shows off her new digital camera.


My cousin Jillian looks over the side of the ship after we departed New York.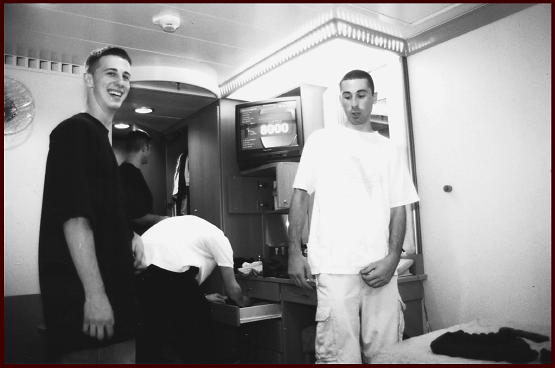 Cousins Jonathan (left), Jeffrey (bending down) and Scott unpack their luggage in their room.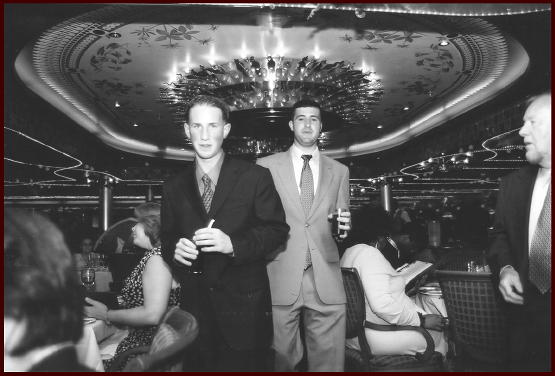 James (left) and Jeffrey enter the dining room as Jame's father Jim (far right) watches.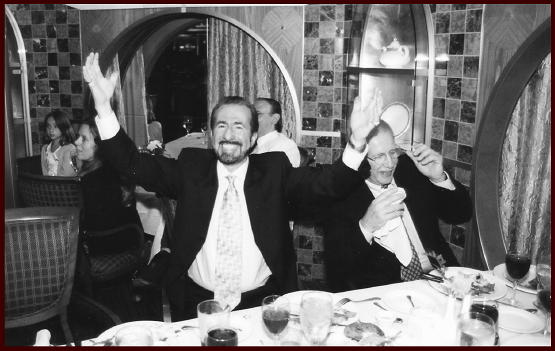 My cousin Lenny accidently hits his brother Joe in the head in a moment of excitement.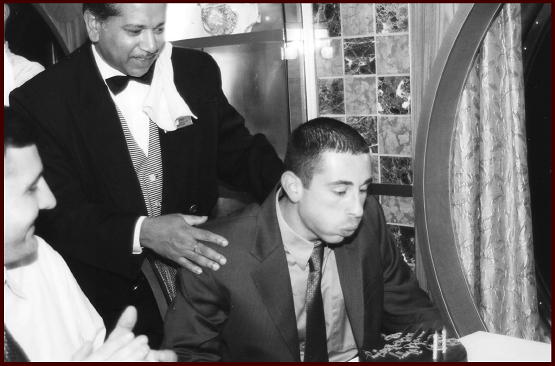 It was my cousin Scott's birthday on the second night of the cruise. He blows out the candles on his cake as his brother Jeffrey (right) and Tim, our waiter, watches.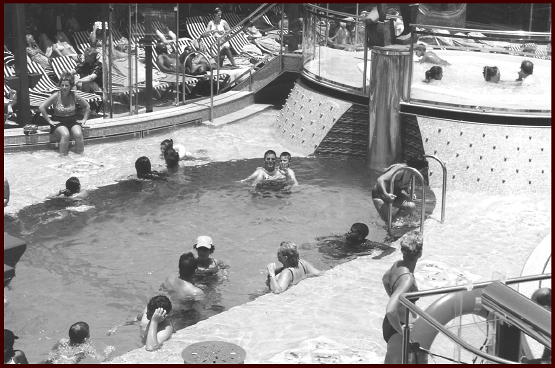 My brother John holds his son Nicholas in the pool on deck nine.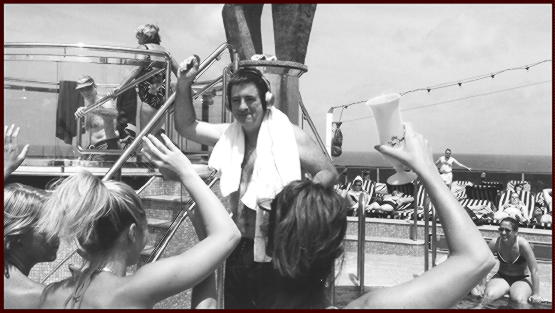 Here I am entertaining some girls I met by the pool.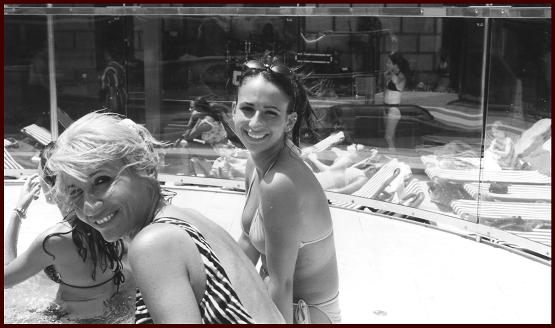 It's cousin Susan (left) and her daughter Jillian.


A view of deck 10 where I would usually take a walk around the ship with my CD headsets on after breakfast.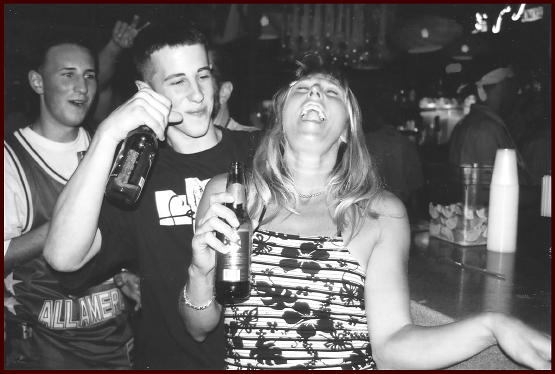 On the third night we finally landed in San Juan, Puerto Rico. We had some fun at Senor Frogs, a happening spot with many tourists. From left to right, James and Jonathan have a few laughs with a young lady they just met.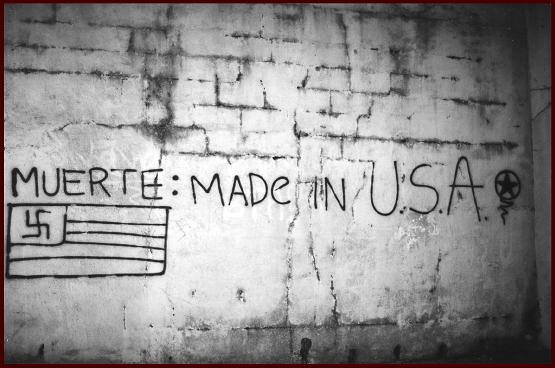 Walking around Puerto Rico with my cousin Jonathan we spotted some political graffitti.


My cousins and I got a game a football going at Megan's Bay, St. Thomas. If you look closely, you can spot the football above my cousins.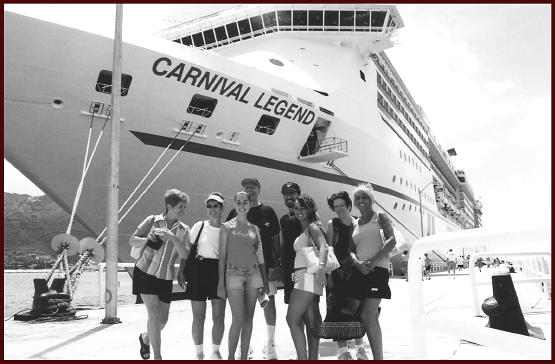 Family members outside of the ship in Tortolla.



Cousin Susan (left) and her daughter Jillian on the beach in Tortolla.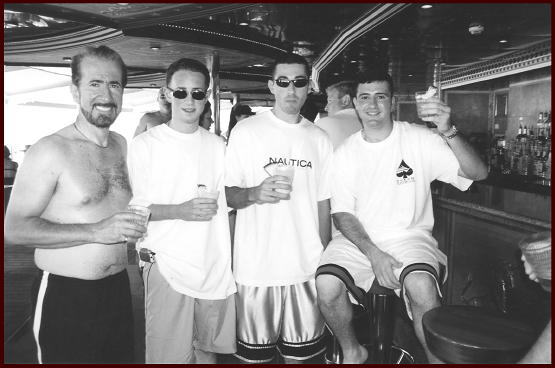 From left to right, it's Lenny, James, Scott and Jeffrey at the bar by the pool.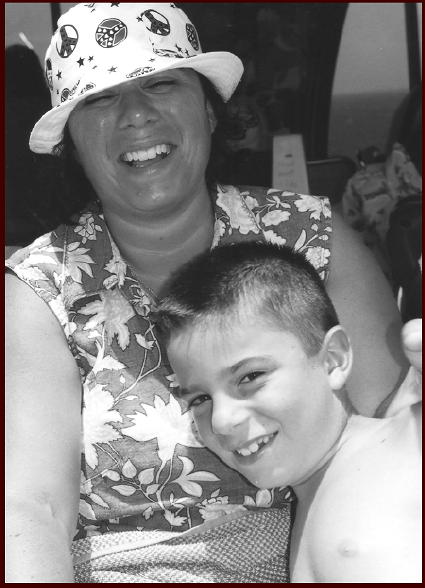 My nephew Nicholas sits with his mom Liz at the pool area.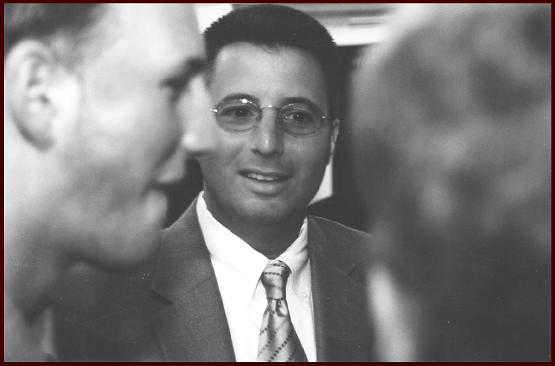 My brother John (center) speaks with James (left) and Josephine at the champagne party.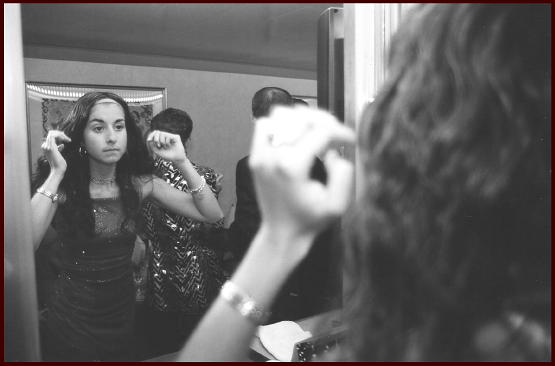 My cousin Ashley fixes her hair in the mirror.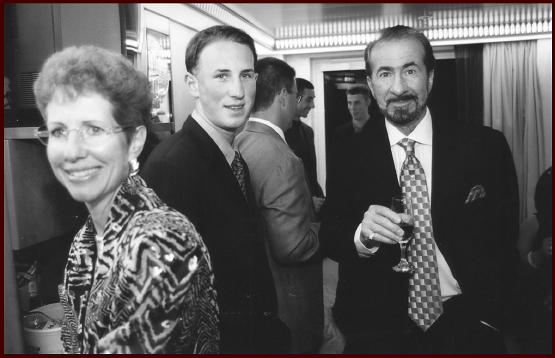 From left to right, it's Josephine, her son James and her brother Lenny.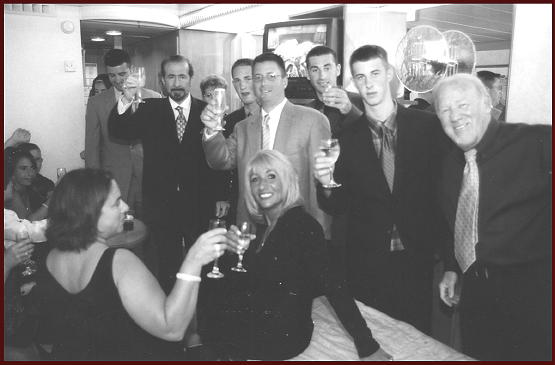 On the second to the last night of the cruise we all got togeher in my cousin Josephine's room for a champagne party.