A COLD NIGHT AT CANDLESTICK PARK,
SAN FRANCISCO,
plus two extra photos.
&nbsp I started going to Candlestick Park to see the San Francisco Giants play my second year living in San Francisco. My first visit was with my friend John Montrose. Over the years I went with different friends. I did not always take my camera. Sometimes I did and documented my visits. The following three photos are from various years.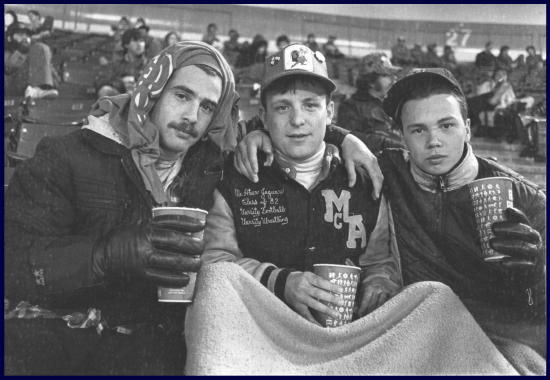 A very cold night at the Stick. To the far right is Richard Villasenor, sitting with two other friends in the early 1980s.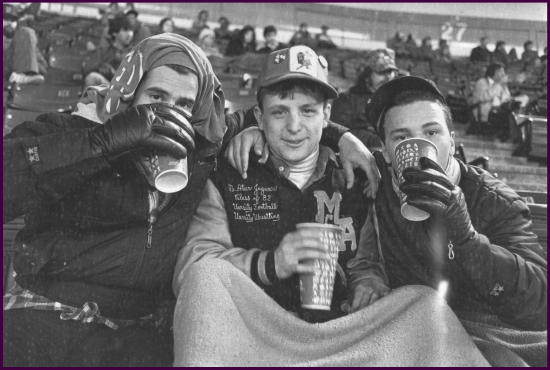 A variation of the photo above.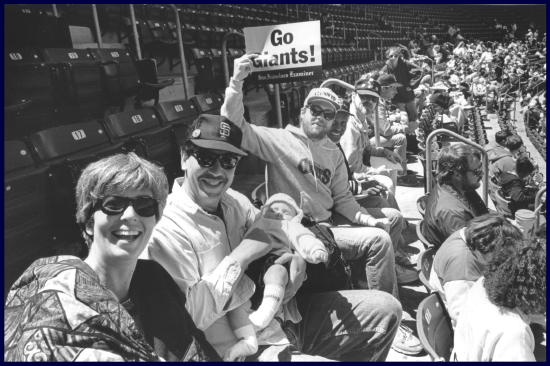 From left to right are Sue and Paul Kozakiewicz with their first baby son, an unidentified friend, Jimmy Parker and Larry Mitchell in the mid-1980s.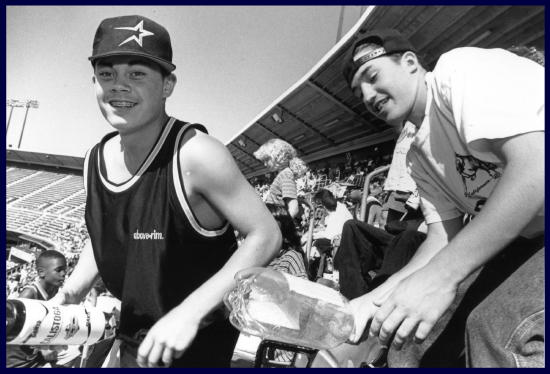 Phillipe Andallo (left) and David Achord in 1995.