The Fresh Air Fund,
Fishskill, New York.
Summer 1972

During the summer of 1972 I worked as a counselor for the Fresh Air Fund upstate New York in Fishskill. The kids were underprivleded and handicapp kids from New York City. I was not into photography yet and only had a 126 Kodak instatmatic camera. But I shot in black and white and looking back I decided that some of the images are worth sharing with everyone.

Being a counselor for the Fresh Air Fund was a learning experience. At times it was also a very stressful experience. One of my kids's mother was a crack addict and he was raised by his grandmother. In the middle of the night he would wake up screaming and would not stop. I would have to run to the nurse's cabin to get her assistance. I lost so much hair that summer from stress, I thought I was going bald.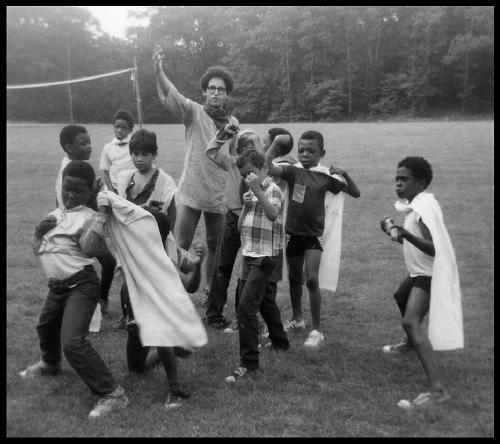 During the summer there would be three different encampments (sessions) of kids. Each encampment last about two weeks. In the photo above counselor Paul gets his kids ready for an event where the kids had to dress in costumes.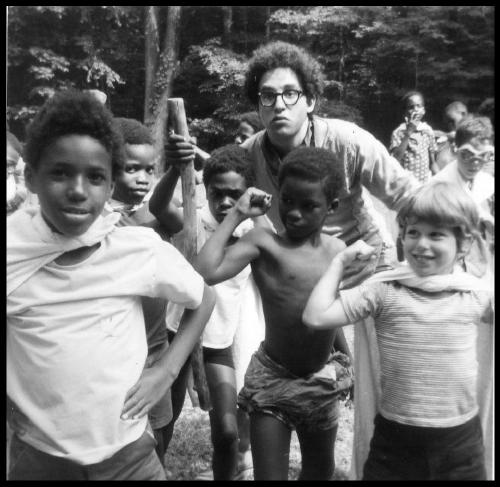 Paul (center) with some of the kids. During each encampment each counselor was in charge of six kids twenty-four hours a day.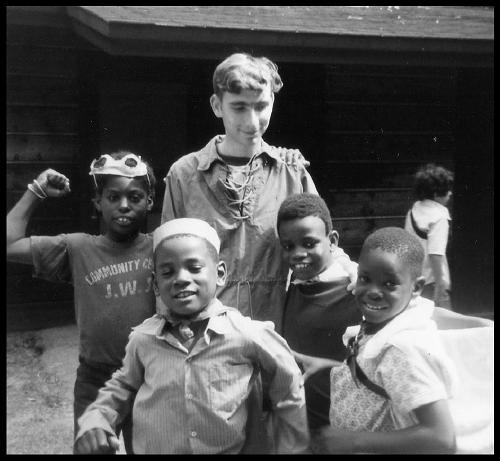 The kids were all from low income areas of Brooklyn, Manhattan and the Bronx.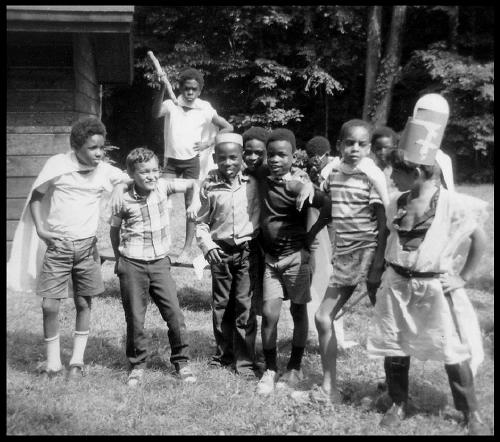 My kids plus a few extras gather to get their photo taken.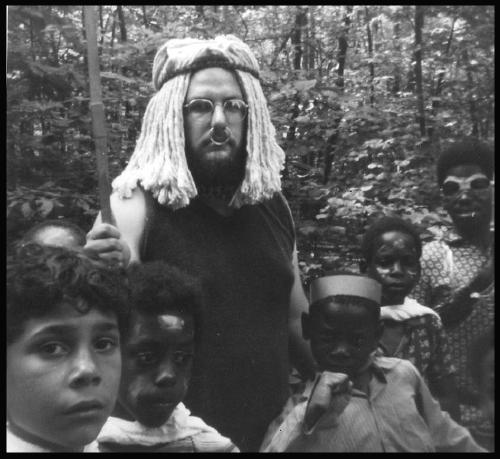 One of the counselors used a mop head for his costume.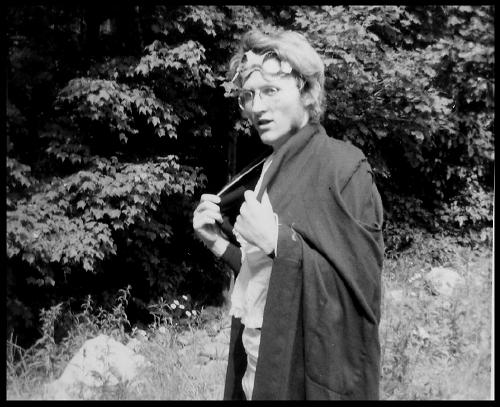 One of the head counselors in costume.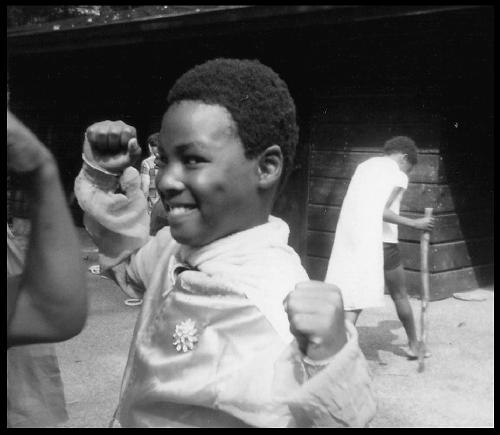 One of my kids hams it up for the camera.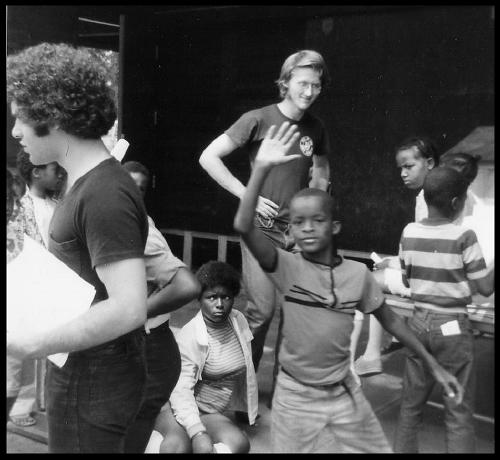 Most of the kids thought it was an honor to have their photograph taken.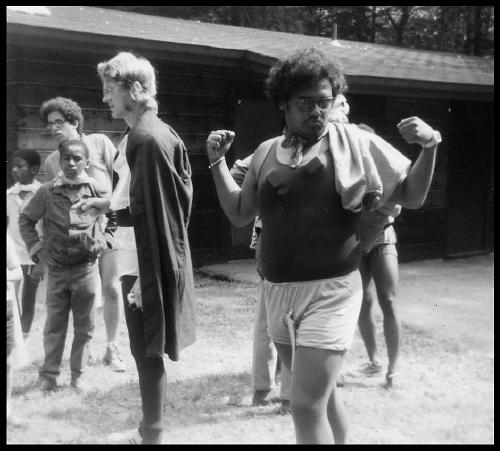 A counselor has a little fun while he's in costume.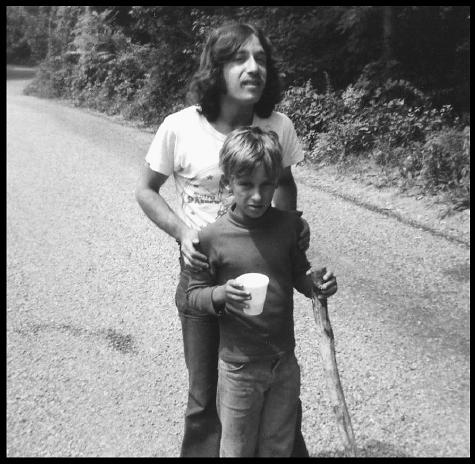 A counselor with Ricky.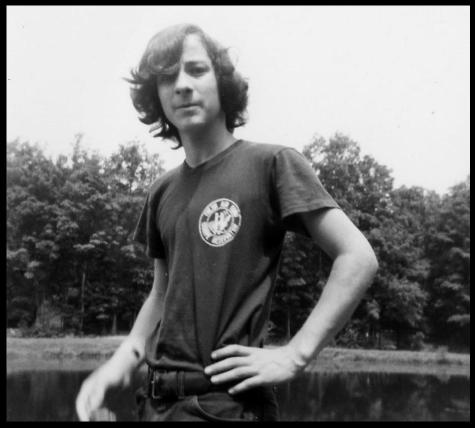 John, one of the junior counselors.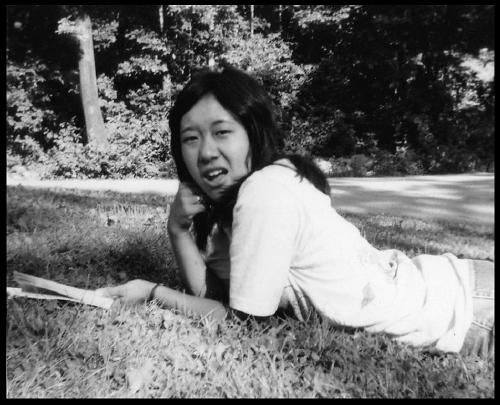 One of the counselors, Carol. She got married a year after we worked together and invited me to her wedding in Utah.



One of the junior counselors gets his photo taken with Carol.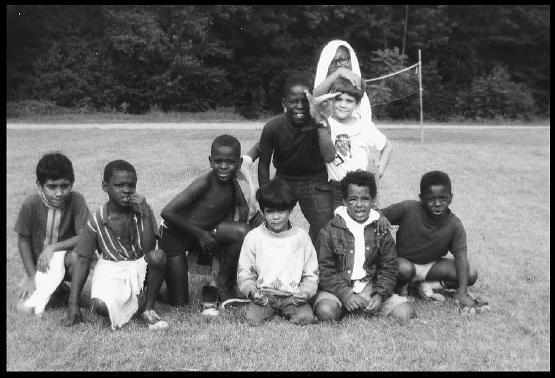 A different set of kids gather together for a photograph.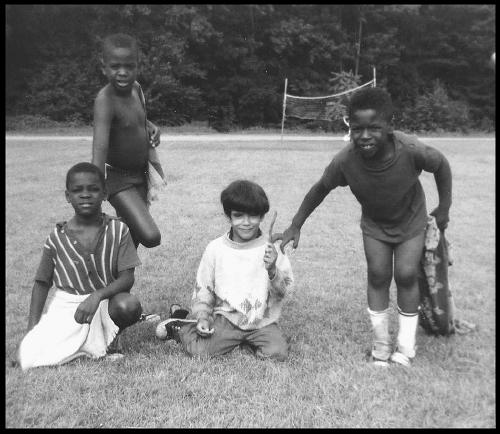 From the time the kids woke up in the morning until they went to sleep at night they were busy with activites with everything from swimming to hiking.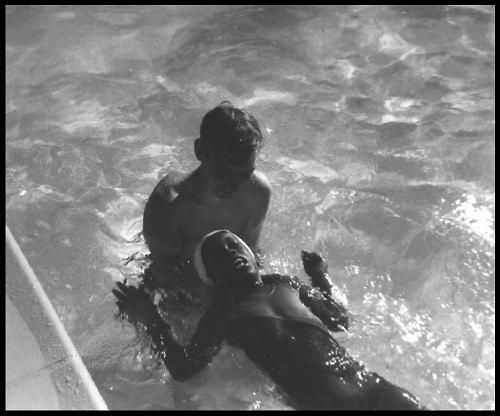 One of the counselors teaches swimming to one of the kids.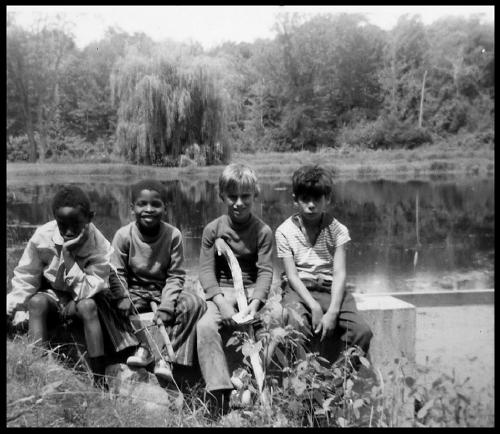 Being upstate was a good experience for most of the kids. But many of the kids missed their families and friends back home. The kid on the far left looks a little bored.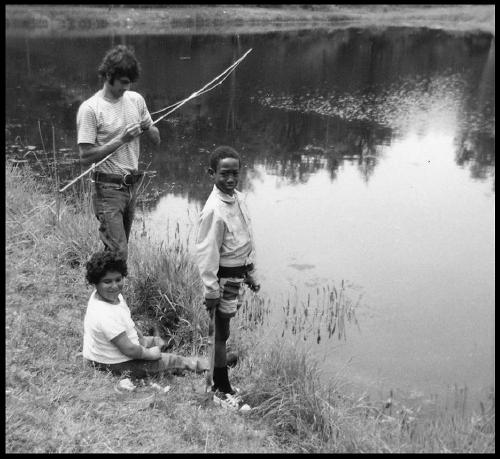 Fishing was one of the activites at camp. The other side of the lake were the girl's camps.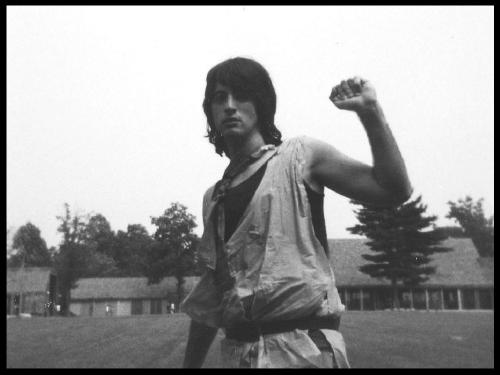 Oh, and by the way, this is what I looked like that summer.