THE NEW MAYOR OF SAN FRANCISCO, GAVIN NEWSOM
Photographs by Philip Liborio Gangi

In January 2004 Gavin Newsom became the newest mayor of San Francisco, California. At 36 years of age, he is the youngest mayor in 100 years. Having only been in office for a few weeks, he made national news last month when he started issuing marriage licenses to same sex couples.

On March 19 Newson visited Ulloa Elementary School in the Sunset District of San Francisco to read a story to the students for "Read A Loud Day". I shot the following photographs for the Sunset Beacon, neighborhood newspaper in San Francisco. The first photo is running on the cover of the April 2004 issue.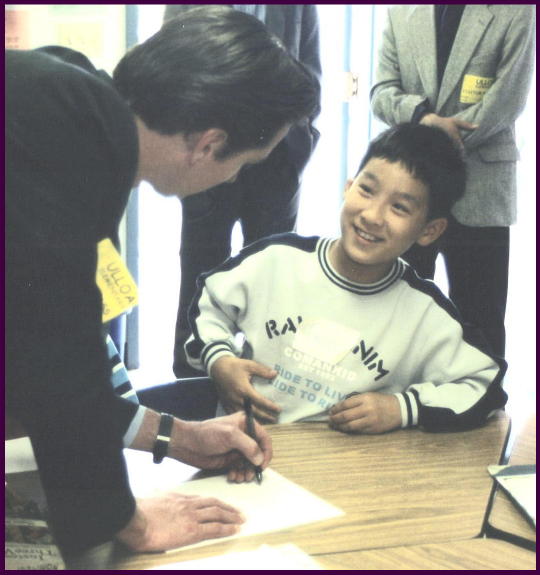 The students of Ulloa Elementary School were so excited to meet the new mayor that they asked for his autograph. In the photo above, Newsom signs an autograph for fourth grade student Paul Park.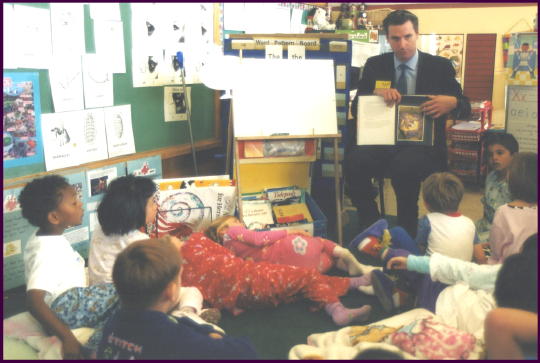 Gavin Newsom reads a story to the students in room in room 11.



Gavin Newsom has his photograph taken with teacher Liz Ryerson.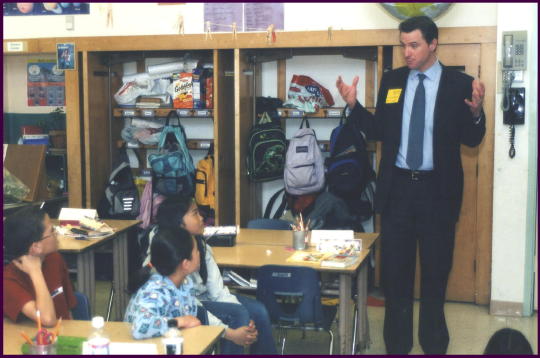 Gavin Newsom stopped in room four and spoke to the students during his visit to the school.