MY SICILIAN RELATIVES,
GIULIANA, SICILY,
AUGUST 1980.
When my grandfather Liborio arrived at Ellis Island with his brother Jimmy on November 8, 1912, he left behind one brother. His brother Rosario stayed behind in his hometown of Giuliana, Sicily. On my first trip to Europe in the summer of 1980 I planned on visiting him and his family. My journey to Sicily was a difficult one. I lost my translation book in Naples and was having trouble communicating without it. The train car from Naples to Sicily was supposed to go onto a ferry boat and then hook up with the train tracks in Sicily. I fell asleep on the train overnight and when I awoke in the morning I was on my way back to Naples. A twelve hour train ride from Naples to Palermo was taking me almost 24 hours.

When I arrived in Palermo I started asking about my relative's hometown of Giuliana. The innkeeper where I was staying said he would find out for me where it was and how to get there. He told me it was a small mountain village in the south central part of Sicily past Corleone.

Two days later I left the inn and made an early morning bus to Giuliana. I couldn't speak any Italian and didn't know how I would find my relatives when I got there. I had an envelope with their return address on it. It was from a letter the Sicilian relatives had sent to my Aunt Virgina in Brooklyn. I met a man on the bus from Giulana who spoke English. I showed him the envelope and asked him if he knew where their street was.

When the bus stopped in Giulana the man walked me down some narrow streets and he came upon an old lady in black. He spoke to her for a few moments and then said to me, "this old woman is your great aunt." I couldn't believe it. I was thinking is this what Alex Haley felt like when he first met his relatives in "Roots?" Then another woman came out of the house and he said this is your cousin, her daughter. They all started hugging me and crying. Then my cousin's daughter Rosemaria came running toward me from down the street. They were all so happy to see me. I was the first American relative to ever come and visit them.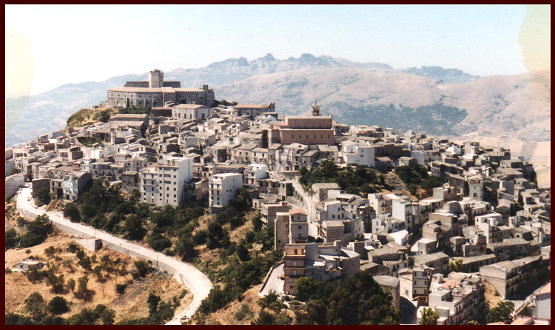 The town of Giuliana, Sicily. Pardon the coffee stains on the edge of the photograph - it was the best print I could find.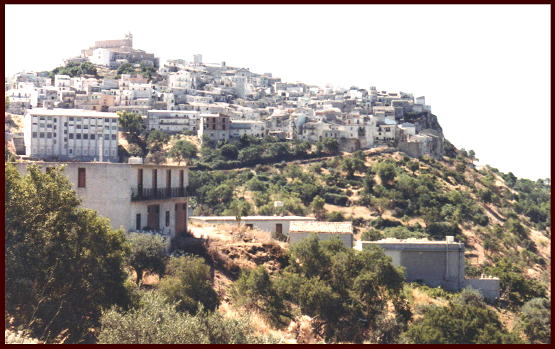 Another view of the town in Sicily.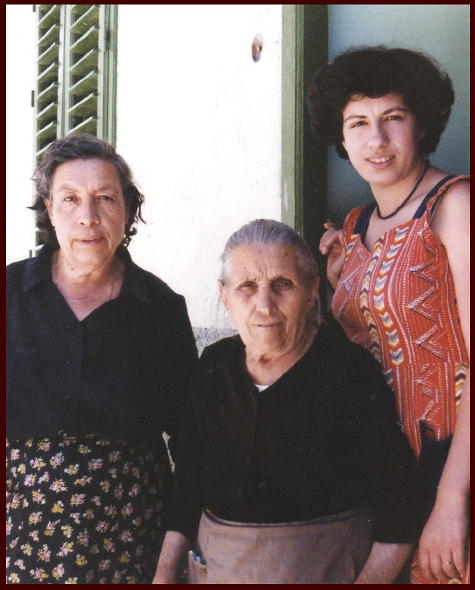 The only sad news was that my great Uncle Rosario had died a year earlier. My great Aunt Giuseppina (center) was still wearing black. So was her daugher Virginia. To the right is my cousin Virginia's daughter Rosemaria.


My cousin Virginia's husband Giuseppe would ride home from work every evening on his mule He worked on a farm in the next town.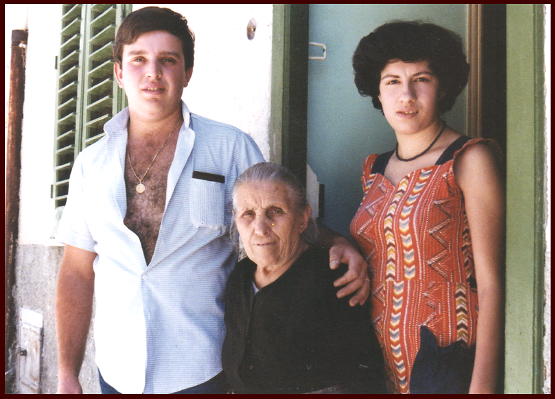 My Aunt Giuseppina with her granddaughter Rosemaria and Rosemaria's fiance.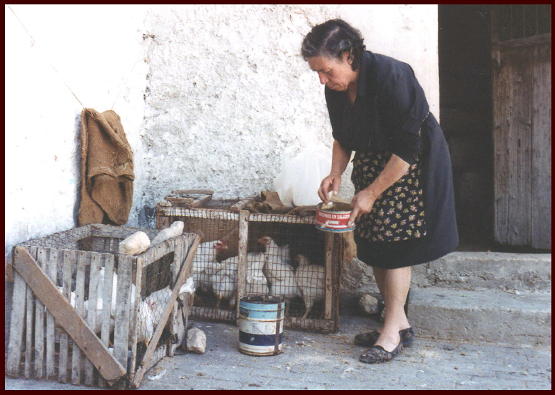 My cousin Virginia worked very hard. In the morning she would collect the eggs from the chickens.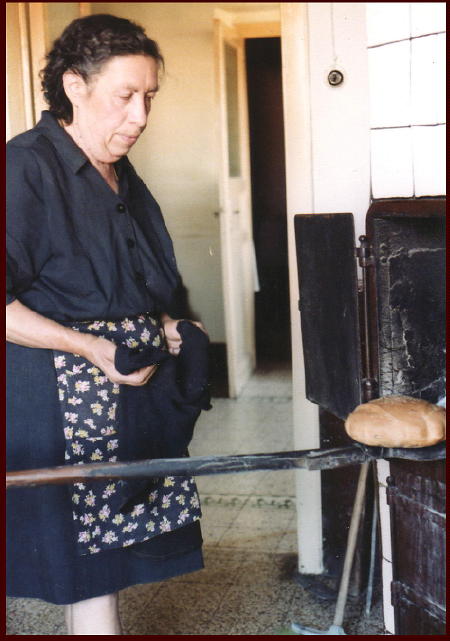 After breakfast she would cook bread for the afternoon dinner.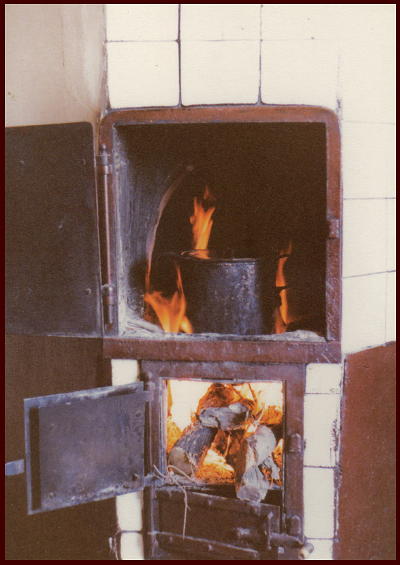 This is the stove she used to boil the spaghetti water.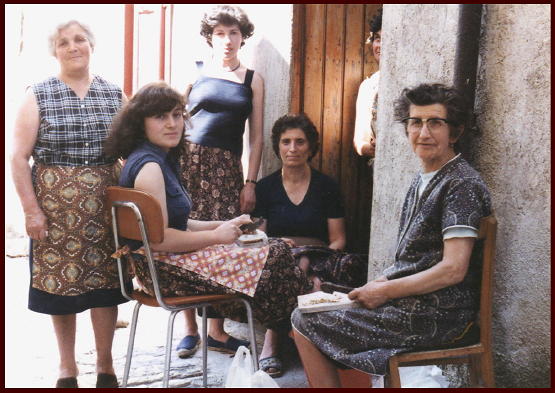 After dinner the ladies would get together and clean the beans for the evening's supper.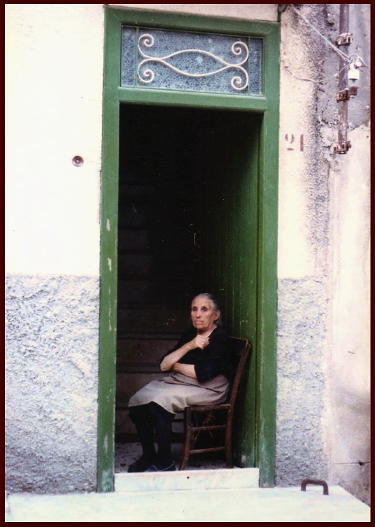 In her leisure time my Aunt Giuseppina would sit in her doorway.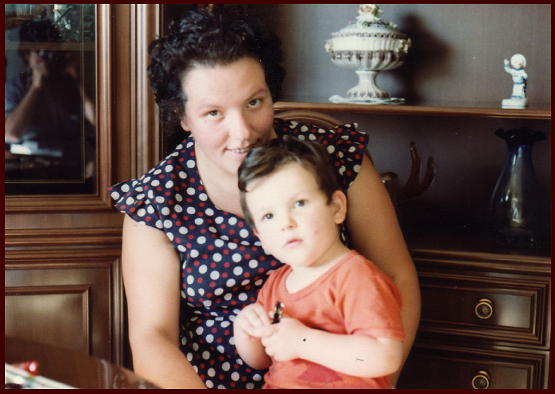 One afternoon my cousin Rosemaria and I went to visit her sister and nephew.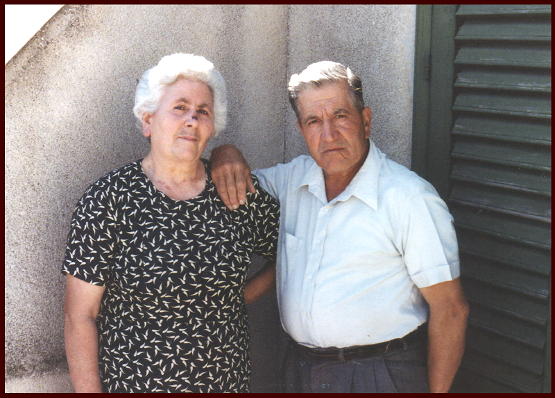 I believe these are other cousins we visited.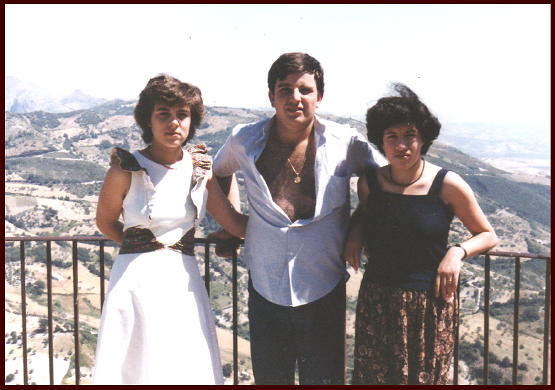 From right to left, it's my cousin Rosemaria, her fiance, and her friend.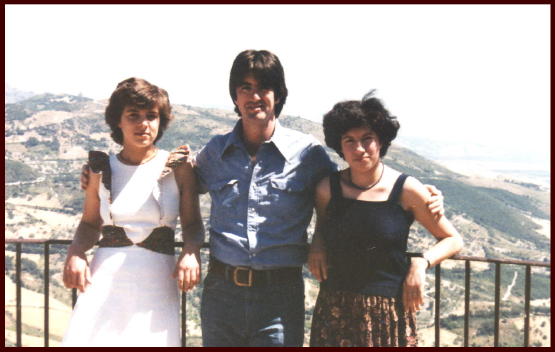 Here I am (center) with Rosemaria and her friend.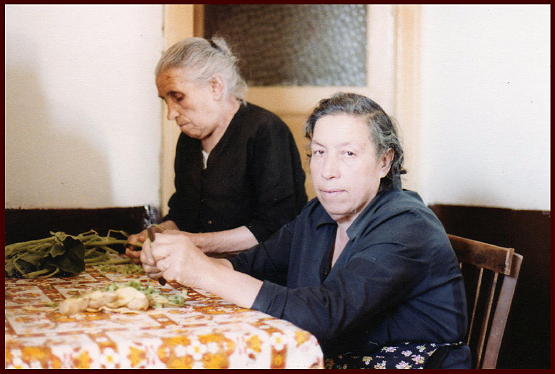 My aunt and cousin clean vegetables together.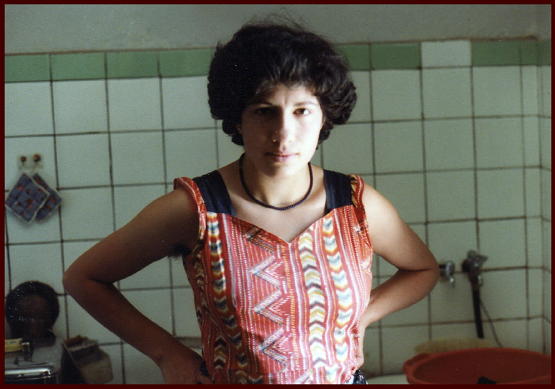 A portrait of my cousin Rosemaria in her kitchen.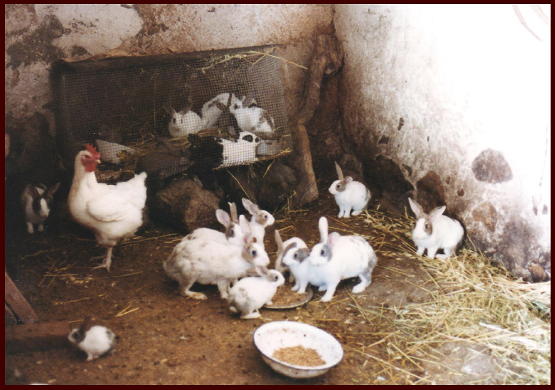 My cousin Virginia told me one night that we would be having rabbit the next day for dinner. When I went to the basement the next morning to wash up I saw the rabbit hanging.


Another view of Giuliana from inside of the town.

I stayed with my relatives for four days that summer. The language barrier was an inconvience at times. My aunt wanted me to take a nap after dinner. When I explained to her that I wasn't tired she yelled something in Italian. So I went upstairs and took a nap to please her.

I had fun in the afternoons. One afternoon the relatives took me to see the house my grandfather Liborio was born in. Another afternoon I met Rosemaria's married sister and her son. My favorite afternoon was when we went to the next town of Socco to visit Rosemaria's fiance's family. I sat on the sofa, as he family entered the room I greeted them in Italian. They sat and all spoke Italian to me. Everytime I formed a sentence and replied back in Italian they laughed with approval and applauded me. I will never forget my experience meeting my Sicilian relatives.