The Grateful Dead,
At the Greek Theater,
Berkeley,California,
Early 1980s.
&nbsp Believe it or not, if it was'nt for the Grateful Dead I may have not moved to San Francisco. I became a fan of the band in the early 1970s. When my friend John Reiss and I wanted to get away for awhile, we thought of San Francisco because that's where the Dead, Jefferson Airplane, and some of our other favorite bands were from. You may think that was a silly reason to move somewhere but we were young and times were different back then. Twenty-eight years later, I've seen over 125 Dead shows and numerous shows by their solo bands.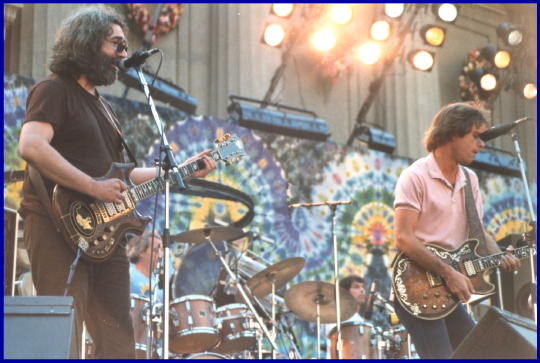 In the rear are the Dead's two drummers Bill Kreutzmann (left) and Mickey Hart. Up front are guitarists Jerry Garcia (left) and Bob Weir.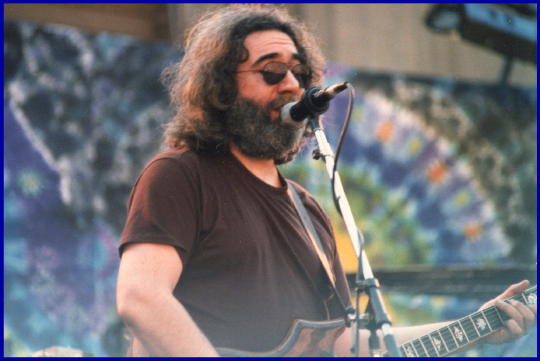 As we can see from this photo, Jerry did not always wear black tee shirts.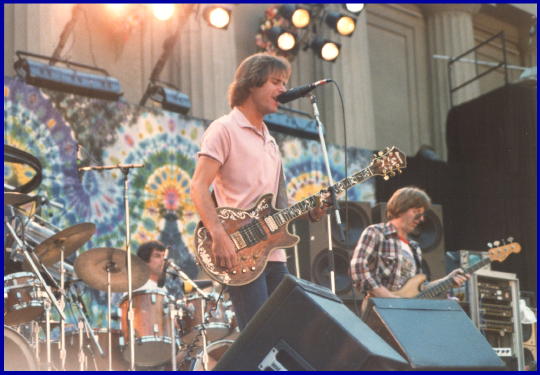 Bob Weir takes a turn at lead vocals. That's Phil Lesh to his right.



Orginial drummer Bill Kreutzmann's music hereos were jazz drummers.




| | | |
| --- | --- | --- |
| Bass guitarist Phil Lesh rarely sings. | | Another view of Bill Kreutzmann. |
| Bob Weir is the youngest member of the group. | | Bass player Phil Lesh grew up in Berkeley and was trained in classical music. |
| Jerry Garcia was born in San Francisco. | | Bob Weir was only a high school kid in Palo Alto, California when he met Jerry Garcia. |
| Jerry started out as a banjo player and used to play in coffehouses with his bluegrass band in the early 1960s. | | Bob Weir jams on a song, with Phil Lesh to his right. |
| The Greek Theater in Berkeley was one of the Dead's favorite spots in the Bay Area to play in the 1980s. | | The boys space out during a second set jam. |