JESSE JACKSON LEADS SAN FRANCISO'S
CINCO DE MAYO PARADE,
MAY 1986

Jesse Jackson was the guest of honor at the head of San Francisco's Cinco de Mayo parade in May 1986 on 24th Street in the Mission District.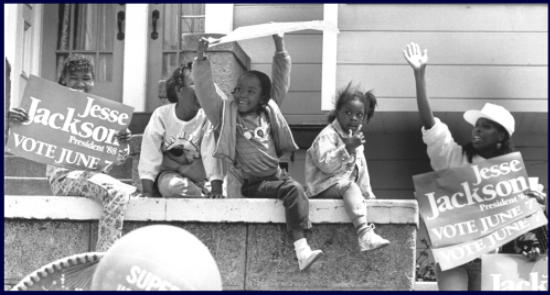 Jackson supporters cheered at his car drove down 24th Street.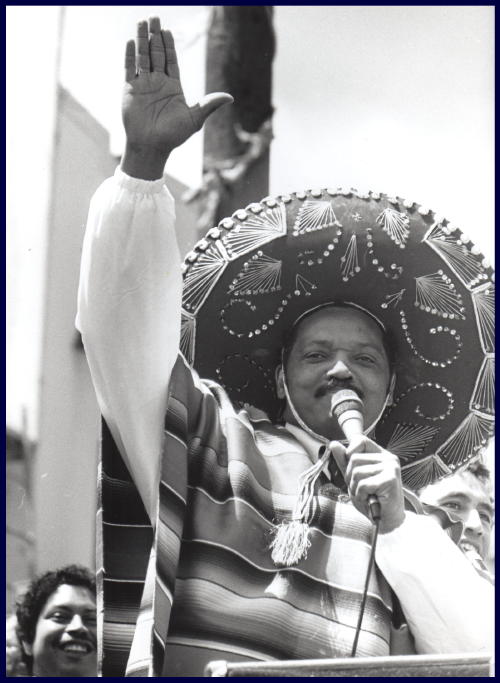 Jackson spoke to the crowd after the parade ended.