BOYS IN NAPOLI, ITALY,
AUGUST 1980
&nbsp My first visit to Europe was in the summer of 1980. I visited over 27 cities with my two month EuroRail train pass. Many of the photographs I shot are still negatives and have never been printed. The first two I printed in a color class at City College of San Francisco. They are two of my favorites because these kids felt it was an honor to have their photograph take. They actually got excited when they saw me with a camera and asked me to take their photo.


Four playsful boys sit on a ledge in Napoli to have their photograph taken.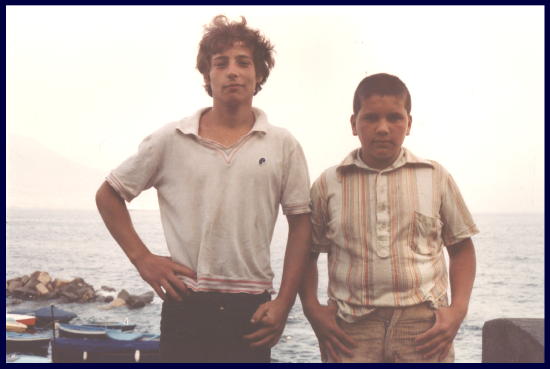 These two kids are taking the photographic session a little more serious.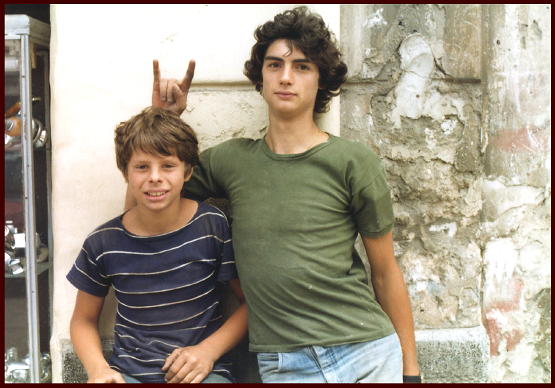 Two brothers who wrote to me in the United States.


The older brother who was working on a car when I met him.