Point Lobos State Reserve,
near Monterey, California,
early 1990s.
Looking west toward the ocean at Point Lobos. This print was originally made in the darkroom at San Francisco State University. In the late 1990s the Journalism Department got rid of their darkroom and went totally digital. No disrespect to Photoshop, but I don't think I could of created this image on a computer.


Facing the shore at Point Lobos.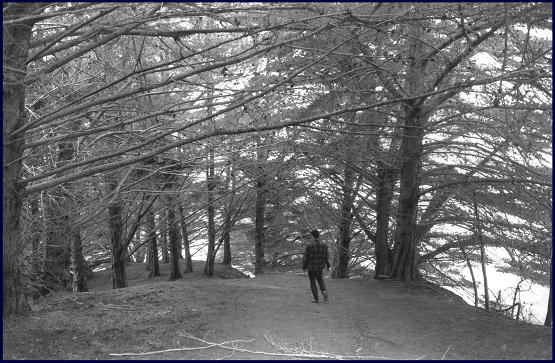 A person walks between the trees at Point Lobos State Reserve.