WALTER MONDALE ACCEPTS U.S. PRESIDENTIAL NOMINATION
SAN FRANCISCO,
JULY 1984
Walter Mondale gives his acceptance speech at the Democratic National Convention at San Francico's Moscone Center, July 1984.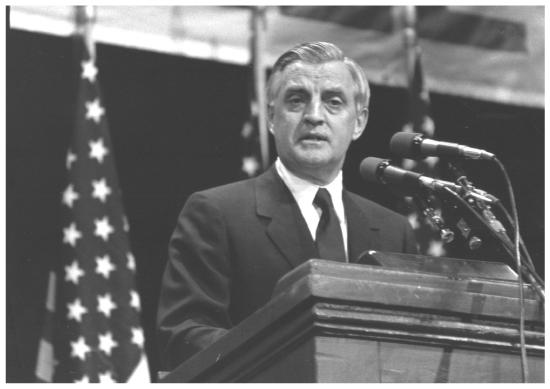 The appearance of Mondale was one of the highlights of the three day convention which featured such speakers as Texas Governor Ann Richardson and former New York Governor Mario Como.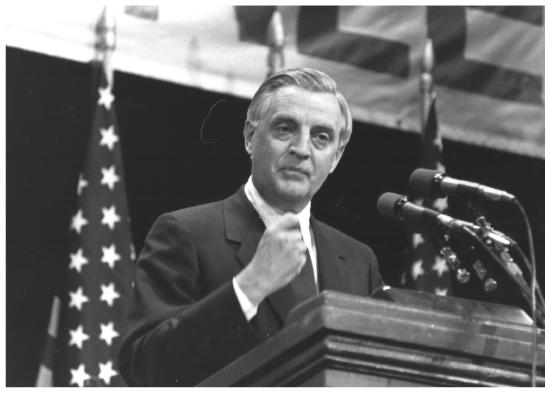 The eyes of the country were on Mondale as he spoke.