COUSIN TIMMY & the WORLD TRADE CENTERS,
WEEK OF
AUGUST 10, 1994
Who would have known that when I took these photos of my cousins on a Circle Line Cruise around Manhattan in 1994 they would become more significant because of what happened to the Twin Towers in 2001. It was the only time that I ever photographed the World Trade Centers in New York.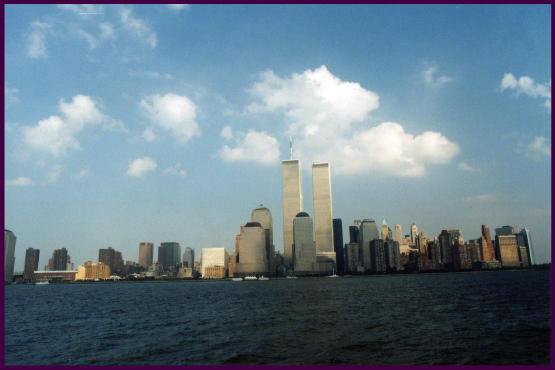 The New York skyline including the World Trade Centers taken on a Circle Line Cruise ship.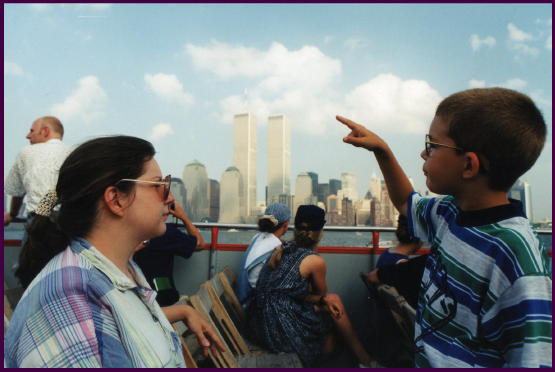 Cousin Timmy (right) points to the World Trade Centers, as his mom Nancy watches.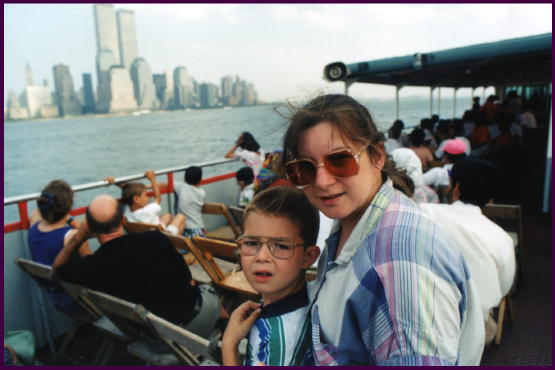 With the New York skyline behind them, cousins Nancy and Timmy pose for a photograph.


Hey, it's cousin Timmy.